Jing Lu
FAFU Program Coordinator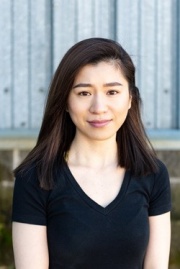 Coming to Canada through one of the Fujian Agriculture and Forestry University (FAFU) programs, Jing received both of her BSc and MSc at Dalhousie University. She is currently pursuing her PhD at Dal AC with focused attention on using functional compounds from marine macroalgae to enhance the intestinal health of both humans and farm animals. She also serves as the Student Representative on the Animal Care and Use Committee of Dal AC, and has recently been elected as the Vice-President External of Dalhousie Association of Agricultural Graduate Students.
Jing has been involved in multiple research projects, led and assisted with over 30 scientific trials. Her focus on pedagogy and student learning make her an effective communicator, which is seen in her work as a sessional lecturer, as well as in the trail of undergraduate Honour's and MSc students that she has and is currently mentoring that follow behind her. She was a visiting scholar at the University of Veterinary Medicine in Vienna, Austria, where she expanded her repertoire of analytical techniques and international experience. She is also a recipient of the Harney Estate Scholarship and the Mitacs Globalink Research Award.
As a fellow FAFU student, Jing looks forward to using her own experience to enhance the implementation of the FAFU programs and strengthen the academic partnership between Dal AC and FAFU.