Organic Vegetable Gardener

Your guide to successful backyard gardening
Whether you are a home gardener looking to advance your skills or new to the gardening experience, this course has something for everyone. Activities are geared towards anyone who wishes to produce their own vegetables organically.  Be environmentally conscious and grow your own sustainable food source in your own back yard! Your vegetable garden can also help to offset today's rising food prices
By the end of this course, you will be able to:
Identify your gardening goals and the process for planting and maintaining a home vegetable garden
Maintain, harvest, and store produce from a small garden
Assess the physical properties, nutrient status, and health of your garden;
Identify plant deficiencies and organic fertilizer amendments 
Establish a small vegetable garden using seeds and transplants      
Control common insect pests and vegetable diseases 
Make compost to help maintain a healthy soil and plant environment. 
Register between November 1, 2023, and March 31, 2024, you will have until June 28, 2024, to complete the course. If you have any questions, please contact us at extended.learning@dal.ca or phone (902) 893-6666.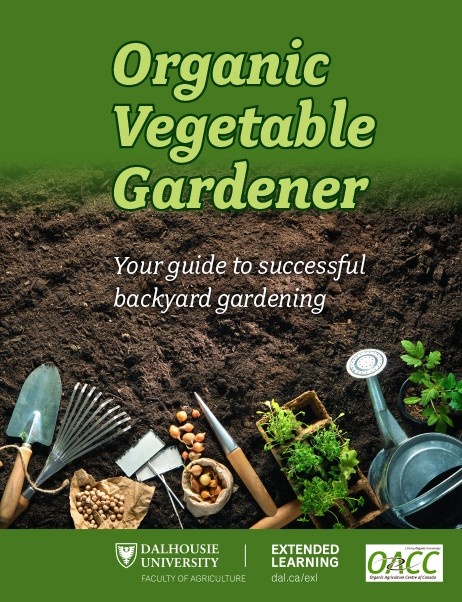 You have the option to purchase a 268-page printed copy of the entire course at any point.