Industry Training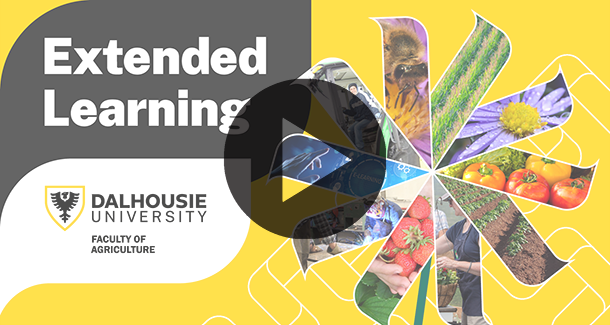 We help develop and deliver high-quality, impact-driven programming that enables participants and clients to capture opportunities. The impact is built into our training from the start. This improves the potential return on investment for both the learner and the client. 
The Design Process
The first step starts with you. All custom training begins with consultations with farmers, business owners and key industry experts and forms the foundation of the training design process. During these consultations, we help clients identify the desired impact and training outcomes. Extended Learning staff will work collaboratively with you to ensure the training product meets your needs. 
Program Delivery
Extended Learning provides flexible options for delivering custom training. We have access to world-class teaching facilities at the Faculty of Agriculture including the campus farm, classrooms, and labs. At a distance - no problem! Extended Learning also takes in-class training on the road throughout the Atlantic Region - bringing training directly into communities and businesses. In the mobile world, we can bring learning to your fingertips through fully online or hybrid courses.
Evaluation
All custom training includes evaluation. Evaluation of the process, the learner, and the training product. This ensures that the client has the evidence required to recognize a return on investment.
Past Projects
The following list provides you with an idea of the scope of training that Extended Learning offers. 
Livestock
Introduction to Sausage Making
Livestock Medicines for Beef and Dairy
Meat Processing
Red Meat Cutting (Basic and Advanced)
Livestock Safety & Humane Handling
Beef Industry Overview
Dairy Industry Overview
Agricultural Crops
Post Harvest Handling & Storage of Vegetables
Soil & Nutrient Management
Potato Production
Potato Industry Overview
Cereals, Corn and Grain Legume Production
Forage Production
Vegetable Production- Independent Study
Wild Blueberry Production- Independent Study

Wild Blueberry Industry Overview

Equipment & Facilities
Precision Agriculture Techniques
Farm Implements
Shop Skills
Maintaining Farm Property and Facilities
Horticulture
Gardening
Working in a Garden Centre
Landscape Installation
Garden Fundamentals
Leadership
Effective Communications
Record Keeping
Farm Software Applications