Magnetic Hill Winery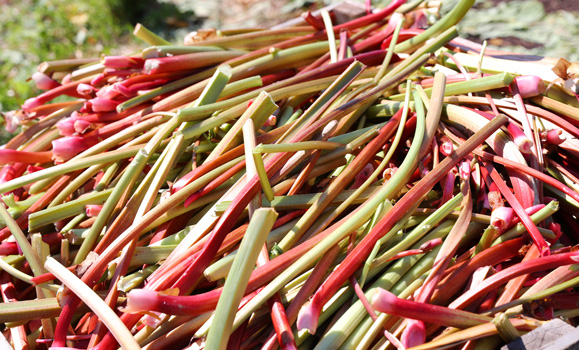 Jeff (Class of '81) and Janet (Class of '80) Everett
Your taste buds are certainly in for a treat when wine tasting at Magnetic Hill Winery.
Located in Moncton, New Brunswick, Magnetic Hill Winery has found a unique alternative to producing traditional grape wines. Instead, Jeff (Class of '81) and Janet (Class of '80) Everett focus on producing wines using a variety of fruits, something that wine tasters are often a bit skeptical of.
"To most consumers, the thought of fruit wine causes a bit of a negative thought," Janet explains. "Most people think that fruit wine is too sweet. When we do tastings, we don't mention the ingredients and see what people think. We're working hard to educate consumers that fruit wines are acceptable table wines."
Magnetic Hill Winery opened its doors in 2005, initially partnering with Belliveau Orchards to produce three wines. In their first year, their goal was to produce 5,000 litres of fruit wine. Today, the popular winery produces over 100,000 litres of fruit wine each year. They offer 16 different wines made from rhubarb, cranberries, strawberries, raspberries, and most popular, wild blueberries.
"We also have five acres of grapes that we grow and offer select grape wines," Janet explains. "We can't have a winery without a grape vineyard!"
Although Magnetic Hill Winery offers a few traditional grape wines, 70 per cent of their sales are fruit wines. In order to keep production running smoothly, Jeff and Janet strive to keep one years' worth of frozen fruit onsite. What they don't grow themselves is purchased from local farmers. In fact, last year, Magnetic Hill Winery spent over $300,000 on local fruit.
"Everything is local," Janet says. "All the fruit used in our wine comes from within 45 minutes of Moncton. We take a lot of pride in saying our product is grown and made here."
With business thriving, Jeff and Janet admit they didn't always plan to be winemakers. Jeff grew up on a strawberry farm in Perth Andover, New Brunswick and Janet on a dairy farm in Nova Scotia. The pair followed Jeff's career and settled in Moncton after both graduating from Dalhousie University Faculty of Agriculture (then the Nova Scotia Agricultural College). There they purchased a farm property and specialized in growing raspberries and strawberries. Their small fruit farming operation, called Utopia U-Pick, turned out to be a bit more unstable than they had anticipated.
"We were constantly battling the 'Four Too's'," Jeff explains. "It was either too hot, too cold, too wet, or too dry!"
In the late 1990's, Jeff and Janet began searching for ways to add value and a more stable income to their farming operation. Shortly after they began exploring their options, the provincial government in New Brunswick opened the doors to farm-based cottage wineries. The Everett's decided to seize this opportunity and began using the fruit produced at Utopia U-pick to develop a variety of fruit based wines.
Although some of their fruit is still produced at Utopia U-Pick, the winery is not located on the original farm property. Located five minutes from Utopia U-Pick, the current property of Magnetic Hill Winery is an 1867 heritage site. Jeff and Janet purchased the property in 2003 and renovated and restored the original barn and house. They added a wine production and storefront under the main floor of the house and restored the barn to host events. In addition to their living quarters in the restored house, Jeff and Janet offer a two-bedroom Bed and Breakfast, open from May until December. If that's not enough, the pair are currently working to add a new building which will house a new wine production facility, store and additional event space. The new building is set to open next year.
"In our new building, we will also be offering year round activities with some unique approaches," Jeff says.
For Jeff and Janet, Magnetic Hill Winery is their life. They pour their heart and soul into their operation and pride themselves on doing most of the work themselves, with the help of their small staff. They've done all of the building restorations, landscaping, and tending to crops. They bottle the wine by hand, four times each year, using a mobile corker and a small crew of six. Their hard work extends well beyond the typical manual labour of a farm as well. The pair conducts research on traffic passing the winery to better understand which marketing tactics would work best. They do their own branding and marketing for the winery. There is even a story behind every wine name at Magnetic Hill Winery and the label of their red wine, Benchmark, features a hand-sketch done by Jeff.
"We know our market well and work hard maintaining it and fine tuning the areas that are successful," Jeff explains humbly.
With such a fine-tuned and successful operation, Jeff and Janet are excited to be able to pass the reins to their son Zach. Over the years, Zach has spent countless summers working on the farm alongside his parents learning the ropes. He's experienced first-hand the hard work and dedication that goes into their operation and shares the same passion for agriculture. Zach, who has spent time travelling and learning about wine and wine production to help grow the family business, will one day take over.
"Zach was responsible for introducing our wines to over 70 new locations throughout NB, including Sobeys, Superstore, Co-ops, NB Liquor store, and many independent retailers," Jeff says proudly. "We are proud to have Zach work alongside us. One day, he will take over the winery, growing and expanding it."