Geneve Newcombe
Alumni Volunteer of the Year
Geneve Newcombe (Class of '86)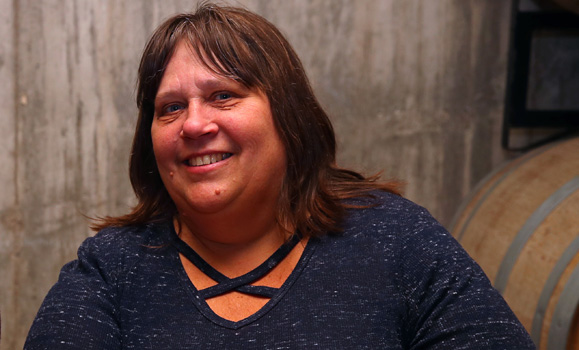 Geneve (Gardner) Newcombe may have married into the Faculty of Agriculture's strongest connected alumni family. The Newcombe family of Cornwallis, NS has been apart of the Agricultural Campus nearly since it's inception in 1905. But Geneve has humbly made a name all for herself in the provincial agriculture community, and beyond.
When she's not dealing with paperwork and logistics for Cornwallis Farms Ltd, a poultry and dairy operation, now run by the ninth and tenth generation, Geneve doesn't sit idly. She's busy giving back to her community.
The list of past organizations Geneve has been involved with is impressive, including numerous agricultural and community organization, equally so are the organizations she is involved with today.
Geneve mentors' young females in the egg industry, through the Mentor for Women in Egg Program. She's a member of the Nova Scotia Federation of Agriculture Ag Sector and HR Advisory Committee and participates with the Farm Technician Agriculture Apprentice Program working group. She's involved with her church, community groups and before the pandemic, could often be found in the school, directly across the street, talking to students about agricultural topics or coordinating farm tours.
A few years ago, Geneve was inspired at an Egg Farmers of Canada meeting and motivated to do something for an orphanage in Africa. She soon challenged her quilting guild to make quilts for the orphans. Geneve now organizes a shipment of quilts (including a few made by Geneve herself), each year, to the African orphanage, ensuring every orphan receives their own quilt on their fifth birthday.
Geneve is passionate about volunteering and agricultural awareness, but above all she is a proud mom to her three grown children and a very proud grandmother.    
Geneve Newcombe is a very deserving recipient of the Faculty of Agriculture's Alumni Volunteer of the Year award.