Carolyn Wilson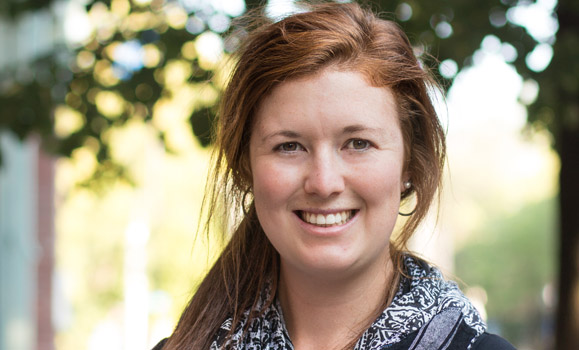 Young Alumni Achievement 2019
Carolyn Wilson (Class of '18)
If anyone can get high school students excited about a career in agriculture, it's the recipient of our Young Alumni Achievement award. Although she admits when she was a high school student herself, she wanted to get as far away from farming as possible.
Growing up on a farm in New Brunswick, it was a little hard to escape thoughts of agriculture. Now Carolyn Wilson realizes it's what she is most proud of and that it never really left her mind.  
And perhaps that's why she spends her days as a high school science teacher, planting seeds in young minds. Through teaching, Carolyn is able to combine her two biggest passions - agriculture and education. Carolyn finds creative, subtle and fun ways to teach kids about agriculture in her daily lessons and through an after school program, EnviroThon, which she created.
When the bell signals the end of the school day, Carolyn heads off to apply her agriculture passion hands-on. Along with her husband, Mark, the young newlyweds own and operate Brookside Butcher.
At Brookside Butcher, Mark and Carolyn process their own animals, as well as animals from both of their individual family farms for direct market to consumers. While Mark is very much the butcher, Carolyn is behind the scenes responsible for accounting, paperwork and marketing, all to help the business be successful.
As if that's not enough – Carolyn volunteers what little time she has left with the New Brunswick Young Farmers Forum, Canadian Young Farmers forum, as a coach of her high school soccer team and more.
Carolyn's passions couldn't shine any brighter. She is doing what she loves, while making a huge impact to her students and agriculture.  
We are pleased to name Carolyn Wilson as our Young Alumni Achievement recipient for 2019.