Transparency, Power and Influence in the Pharmaceutical Industry

This event took place on Thursday November 4, 2021
 
Transparency in the realm of pharmaceuticals is a deeply contested policy issue. Doctors, patients, and their allies have fought for decades to make the evidence behind many prescription drugs publicly available. And while the level of transparency has improved significantly in recent years, a number of challenges remain. It's not clear, for example, whether the evidence now on offer is actually being used to make better decisions about which drugs to prescribe. Worse, there are growing concerns that the added transparency is giving cover to parallel efforts to lower regulatory standards for drug approval.
Drawing upon years of research and advocacy to increase transparency in pharmaceutical research and regulation—including insights reflected in the panelists' 2021 book, Transparency, Power and Influence in the Pharmaceutical Industry—this interdisciplinary panel discussion will interrogate the successes and failures of transparency, including in the context of COVID-19.
 
About the Speakers

Katherine Fierlbeck, PhD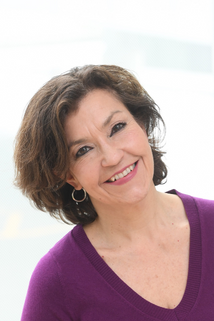 Katherine Fierlbeck is the McCulloch Chair in Political Science as well as Chair of the Department of Political Science at Dalhousie Univeristy with a cross-appointment in Community Health and Epidemiology.
She is a Senior Research Fellow at the Healthy Populations Institute and is on the research committee for the MacEachen Institute for Public Policy and Governance. Dr. Fierlbeck is also the Director of the Jean Monnet Network for Health Law and Policy, an EU-funded network promoting research on health law and policy across Europe and North America.
Her research focuses on issues of power and governance in democratic polities and health care systems.
 
Janice Graham, PhD
Janice E. Graham is a medical anthropologist, University Research Professor, and professor of paediatrics (infectious diseases) at Dalhousie University. As the Director of the Technoscience & Regulation Research Unit (TRRU), she explores regulatory practices in the development of emerging biotherapeutics and vaccines in Canada, Europe, and Africa, focusing on safety, efficacy, and trustworthiness in the construction and legitimization of evidence.
Graham is particularly interested in transparency, open data, public health, and the commercialization of publicly funded innovations. She is a Fellow of the Royal Society of Canada and the Canadian Academy of Health Sciences.



Matthew Herder
Matthew Herder is currently the Director of the Health Law Institute at Dalhousie University in Halifax, Nova Scotia and is also an Associate Professor at Dalhousie University's Faculties of Medicine and Law.
Herder's research focuses on biomedical innovation policy, with a particular emphasis on intellectual property rights and the regulation of biopharmaceutical interventions.
He was appointed by federal Cabinet as a Member of the Patented Medicine Prices Review Board, Canada's national drug price regulator in 2018 and became a member of the Royal Society of Canada's College of New Scholars, Artists and Scientists in 2019.



Dr. Nav Persaud
Nav Persaud is the Canada Research Chair in Health Justice. He is Associate Professor at the University of Toronto and a Staff Physician and Scientist at St Michael's Hospital in Toronto.
Persaud eventually obtained hidden information about a medicine commonly used during pregnancy that showed the medicine was ineffective. 
He is leading the first-ever trial providing people with free access to essential medicines – quantifying the links between medication cost and health outcomes, and bringing to light the unfair choices that millions of Canadians are forced to make about their health.
Constance MacIntosh (chair)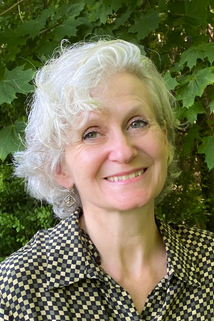 Constance MacIntosh, Acting Scholarly Director for the MacEachen Institute, is a professor with the Schulich School of Law where she served as the Viscount Bennett Professor of Law (2018-2021) and Director of Dalhousie's Health Law Institute (2011-2017). She has served on national and provincial independent expert policy panels, with her research and commitments focusing on identifying and overcoming interjurisdictional conflicts and gaps that perpetuate health inequity. 
Professor MacIntosh was one of the first legal scholars to engage with Indigenous health inequities as generated and perpetuated by legal structures including jurisdictional, constitutional and governance divisions as well as the very manner by which unilaterally developed federal policy is used in lieu of binding legal frameworks. She was also one of the first legal scholars to engage with how law is implicated in the continuing failure to remedy water quality equity issues in First Nation communities.