Taxing the Unvaccinated: Evidence, Ethics and Policy Implications
This event took place on January 28, 2022
 
Hosted in partnership with the Canadian Centre for Vaccinology and the Health Law Institute at Dalhousie University.
Around the world, states continue to struggle to identify viable pathways to navigate the COVID-19 pandemic. As the situation evolved and vaccines became available in the global north, many states began imposing restrictions on the unvaccinated, and made vaccination a requirement for citizens to participate in activities such as travelling or dining at a restaurant. More recently, some governments have moved toward imposing fines or taxes on the unvaccinated. For example, Austria fines unvaccinated persons around $5,150 every three months. Singapore, which like Canada has a universal health care system, now bills unvaccinated people for hospital stays related to COVID-19. With Quebec's announcement that it will impose a tax on unvaccinated people, the debate has landed on Canadian soil.

This panel will explore the medical and ethical issues that are raised by practices such as taxing or billing the unvaccinated, as well as the viability, desirability and legality of such policies in the Canadian context.
About the Speakers

Dr. Lisa Barrett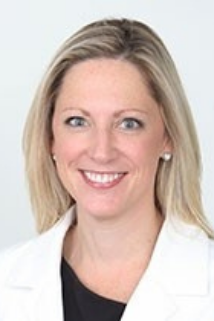 Dr. Lisa Barrett is an Infectious Diseases Clinician Scientist with the Nova Scotia Health Authority, as well as an Assistant Professor in the Divisions of Infectious Diseases, Microbiology and Immunology, and Laboratory Medicine and Pathology at Dalhousie University in Halifax, Nova Scotia. 
Dr. Barrett is a viral immunologist involved in COVID-19, hepatitis C and HIV studies at the local, national and international level. Dr. Barrett has active trials assessing clinical and immunologic aspects of COVID-19 disease, as well as studies on implementation of community led COVID testing. Her research spans laboratory based discovery science, clinical research, and implementation science in public systems with an emphasis on practical and timely translation.
She is a member of the Canadian COVID Therapeutics Taskforce, the Canadian COVID-19 immunology research collaborative, and locally co-leads the provincial COVID therapeutics advisory and prioritization groups. She is passionate about knowledge translation in science, and is a speaker in many public and academic spaces.

Françoise Baylis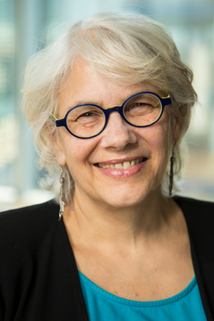 Françoise Baylis, CM, ONS, PhD, FRSC, FCAHS is University Research Professor, Faculty of Medicine and Department of Philosophy at Dalhousie University.
In 2021 she was elected to the Board of the International Science Council. Baylis is a member of the Order of Canada and the Order of Nova Scotia, as well as a Fellow of the Royal Society of Canada and a Fellow of the Canadian Academy of Health Sciences.
In 2017, she was awarded the Canadian Bioethics Society Lifetime Achievement Award. In 2020 she won the PROSE Award in Clinical Medicine (Professional and Scholarly Excellence) for her book Altered Inheritance: CRISPR and the Ethics of Human Genome Editing.


Colleen Flood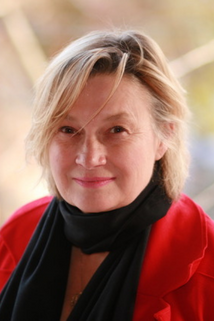 Colleen M. Flood FRSC, FCAHS is a University of Ottawa Research Chair in Health Law & Policy and inaugural director of the Ottawa Centre for Health Law, Policy and Ethics.
Her research interests are focused on the role of law in shaping health and health care systems and the appropriate roles for the public and private sectors. She is the editor of Halsbury's Laws of Canada - Public Health (2019 Reissue), co-editor of Vulnerable: The Law Policy & Ethics of COVID-19 (uOttawa Press, 2020). She also teaches a course called the Law of Modern-Day Plagues.

Dr. Gaynor Watson-Creed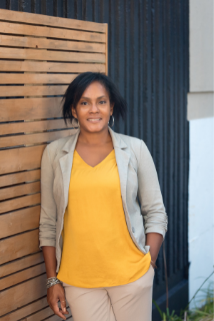 Dr. Gaynor Watson-Creed is the Assistant Dean of Serving and Engaging Society for Dalhousie University's Faculty of Medicine, and Chair of the Board of Engage Nova Scotia. She is a public health specialist physician with 16 years experience, having served as the former Medical Officer of Health for the Halifax area and Deputy Chief Medical Officer of Health for Nova Scotia. 
She sits as chair or member of several population health councils and boards nationally, including the Examination Board for the Royal College of Physicians and Surgeons of Canada, and the Board of Community Food Centres of Canada. She is co-chair of the Advisory Council to the National Collaborating Centre for Determinants of Health and a member of the CIHI Advisory Council on Population Health.
Dr. Watson-Creed sat on the One Nova Scotia Coalition, and received the William Grigor award for achievement in medicine from Doctors Nova Scotia in 2017. In 2018 she was awarded the President's award from Public Health Physicians of Canada for her advocacy regarding public health systems and services in Canada. In 2019 she was named one of the Top 100 Most Powerful Women in Canada by the Women's Executive Network in recognition of the direction and support she has provided to so many initiatives. Dr. Watson-Creed was named to the federal Task Force on Women in the Economy, co-chaired by Deputy Prime Minister Chrystia Freeland and Minister Mona Fortier, in 2021.

Constance MacIntosh (chair)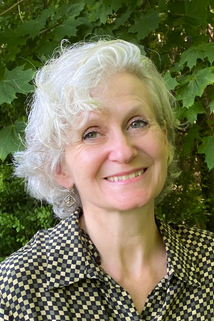 Constance MacIntosh, Acting Scholarly Director for the MacEachen Institute, is a professor with the Schulich School of Law where she served as the Viscount Bennett Professor of Law (2018-2021) and Director of Dalhousie's Health Law Institute (2011-2017).
Constance has served on national and provincial independent expert policy panels. Her research and commitments focus on identifying and overcoming interjurisdictional conflicts and gaps that perpetuate health inequity, with a particular focus on the public health experiences of Indigenous peoples and migrant workers. She is the co-author of Canada's leading textbooks on Immigration and Refugee law, and Public Law.