Solutions to Workforce Issues in the Seasonal Tourism Sector
This event took place on Friday December 3, 2021

In 2019, the tourism sector accounted for 10% of jobs in Canada and generated significant revenue for the economy, including $347 million from cruises in Atlantic Canada. The success of the travel and tourism sector depends on the reliability and sustainability of its workforce. The seasonal tourism sector in particular faces challenges in recruiting and retaining a stable supply of workers.
How can the sector leverage immigration, student interns, cluster employment, incentives for aging workers, and training and mentoring to meet their labour needs? Join us for this public panel as we explore solutions to these workforce challenges.
 
About the Speakers

Nabiha Atallah
Nabiha Atallah has over 25 years of experience in leadership roles at Immigrant Services Association of Nova Scotia (ISANS), a large multi-service immigrant settlement agency in Atlantic Canada. Currently, as Advisor on Strategic Initiatives, she leads ISANS' research strategy and advises on policy development, sector best practices, institutional knowledge integration and government relations strategy. She previously held the roles of Manager of Business Development Services and Manager of Communications and Research. 
Nabiha was born in Egypt and immigrated to Canada with her family when she was seven. Prior to moving to Nova Scotia, she taught and developed English as an Additional Language programs for ten years in Vancouver and Winnipeg, as well as in Cairo.
Candace Blayney
Candace is a tenured Associate Professor and holds an MBA from Athabasca University and a Ph.D. from Arizona's Northcentral University as well as two undergraduate degrees. Candace also possesses a CHA credential from the American Hotel and Lodging Educational Institute. She belongs to provincial, national, and international associations and has years of experience in the tourism industry, including 10 years at Holiday Inns of Canada as Regional Director of Human Resources. 

Candace is involved in research addressing the differences between male and female managers. Her research has uncovered some interesting trends including the fact that male and female general managers typically have different career paths, and that the difference in career path can result in disparities in hotel performance. 

 
Tony Fang
Professor Tony Fang is the Stephen Jarislowsky Chair in Economic and Cultural Transformation at Memorial University of Newfoundland and an adjunct Professor with the University of Toronto. Prior to joining Memorial, he was the Director of the Master of International Business Program at Monash University in Melbourne, Australia; and a Professor in the School of Human Resources Management at York University in Toronto, Canada. Professor Fang was part of an Expert Advisory Committee on Migration and Development for the World Bank from 2014 to 2019. 
Professor Fang's areas of research interest encompass issues of immigration, diversity, and cultural changes, pension, retirement policy and the ageing workforce, minimum wages and youth employment, union impact on wages, innovation and firm growth, pay equity and employment equity.

Matt Thomson
Matt Thomson is a father, husband and social entrepreneur.

With a bold vision to make the world of work more human, Matt joined forces to co-found and inspire the life force that makes Placemaking 4G, a values-based recruitment company that helps clients to build thoughtful and dynamic teams.

Having grown up in the beautiful Eastern Townships of Quebec, he met the love of his life while attending Mount Allison University in New Brunswick. Now, he's happy to call Nova Scotia home proudly wearing the "here-by-choice" badge. Constantly learning from teachers that surround him, including his kids, wife, parents, friends and mentors, Matt's grateful for the wisdom and inspiration he is exposed to. Living with a passion for joy, fulfillment and love, Matt brings his authentic self to all that he does. With the life-purpose of leading courageously toward love, his leadership journey has always been rooted in empathy and collaboration, whether throughout his football career, professional career, entrepreneurial career or fatherhood journey. Finally, Matt strives to reflect and honour his values everyday, which are to: Amplify, Inspire and Transform.  
Kevin Quigley (chair)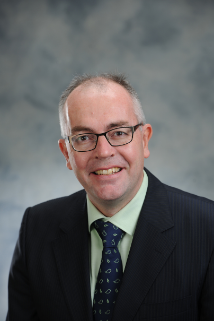 Kevin Quigley is a public administration scholar who specializes in risk governance and critical infrastructure, focusing in particular on public sector responses to rare and high impact events, such as pandemics, natural disasters, industrial failures and cyber and terrorist attacks.
Dr. Quigley has published two critically acclaimed books on critical infrastructure, including his most recent, "Too Critical to Fail: How Canada Manages Threats to Critical Infrastructure" (co-authored with Bisset and Mills) which was shortlisted for the 2018 Donner Prize, awarded for the best public policy book by a Canadian.