The Honourable Anne McLellan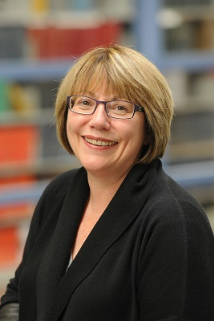 The Honourable Anne McLellan, former Minister of Health, is an Honorary Distinguished Fellow with the MacEachen Institute at Dalhousie University and a Senior Advisor at Bennett Jones. In her current role, Ms. McLellan provides national and international strategic planning assistance to the firm's clients.
Prior to joining Bennett Jones, she had a distinguished career in federal politics, where she served four terms as the Liberal Member of Parliament for Edmonton Centre from 1993-2006.
During her political career, Ms. McLellan was Deputy Prime Minister of Canada, Minister of Public Safety and Emergency Preparedness, Minister of Health, Minister of Justice and Attorney General of Canada and Minister of Natural Resources and Federal Interlocutor for Metis and Non-Status Indians. As Deputy Prime Minister, she chaired two Cabinet committees: the Operations Committee and the Security, Public Health and Emergencies Committee.
Prior to entering politics, Ms. McLellan was a professor of law at the University of Alberta, where she served at various times as Associate Dean and Acting Dean. In 2006, she was appointed as the first distinguished scholar at the University of Alberta's Institute for American Studies. In 2007, the University of Alberta awarded Ms. McLellan an honorary Doctorate of Laws degree. Ms. McLellan retired from the University of Alberta effective June 30, 2013.
In May 2015, Ms. McLellan became Dalhousie University's seventh chancellor, with her term ending May 2020. 
In July 2009, Ms. McLellan was appointed an Officer of the Order of Canada, recognized "for her leadership and dedication as a politician and law professor, and for her contributions as a community volunteer." Cape Breton University conferred an honorary Doctorate of Laws degree on Ms. McLellan in October 2010.  In October 2013, Ms. McLellan was awarded the Alberta Order of Excellence, the Province's highest honour.