Facilities Management Scholarship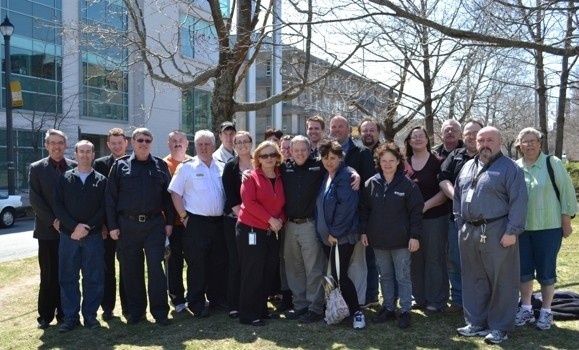 (Based on content from Katherine Wooler on April 19, 2012)

In 2011, Facilities Management staff were looking for a way to help each other.

A group representing 23 different units came together as the Facilities Management Team Building Advisory Group, and together decided to fund a scholarship that would be available to dependents, children, grandchildren and spouses of employees.

Jeff Sawler, instrumentation foreperson, and Peter Gardiner, the custodial services supervisor for Sexton campus, were two of these representatives. They helped voice the opinions of Dal's almost 500 facilities employees when it came to deciding on fundraising methods and scholarship distribution.

"Often staff would like to help each other, but do not know how to go about it, and I think the scholarship helps give them a sense of helping," says Mr. Gardiner.

In addition to providing financial assistance for undergraduate students, the scholarship aimed to foster teamwork among facilities management employees by providing a common focus outside of work.

"Staff could contribute any amount they wished. We were more concerned about total participation than quantity," explains Darrell Boutilier, director of operations for facilities management and facilitator for the advisory group.

Advisory group members began encouraging donations in March 2011.

"You look at the way people spend money on coffee and donuts in a day—a one-time donation of five dollars goes a long way to giving someone an opportunity," says Mr. Sawler.

It total they collected $27,500 - a figure that by 2023 had almost doubled thanks to investment returns. Since its inception, dozens of students have benefitted.
 
While the scholarship may seem small in comparison to other awards, it is significant because it has been completely funded and developed by facilities management staff and it will be returned directly to the family members of the donors.
 
Suzanne Strowbridge, a working foreperson for custodial services, had a daughter at the time who was applying for admission to Dalhousie in the fall.

"Money is always an issue, but it shouldn't mean you don't deserve a great education because of it," she said.  

The Dalhousie Awards Office continues to handle applications for the scholarship, and applicants are evaluated based on financial need, academic merit and community involvement.