Why study abroad


International Learning Experiences open up a world of career and life opportunities for students who study abroad and the faculty who host them. Below you'll find quick links to resources for students who want to see the world, faculty who want to teach abroad, and advisors, family and friends who want to see their Dalhousie students thrive as global citizens.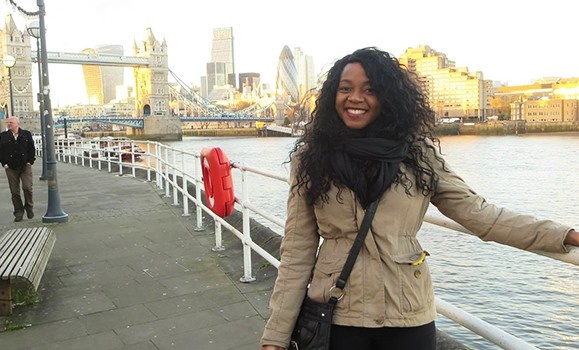 For students
Welcome to the first step of a great adventure. If you want to see the world and become a global citizen, there's no better introduction than an International Learning Experience. Financial support is available, and you won't need to interrupt your educational track or change your graduation date.

Studying abroad can be for everyone. Whether you're a lifelong Nova Scotian or a recent Canadian, International Learning Experiences will expand your educational and career opportunities. Don't just take our word for it, read about the international adventures of fellow students!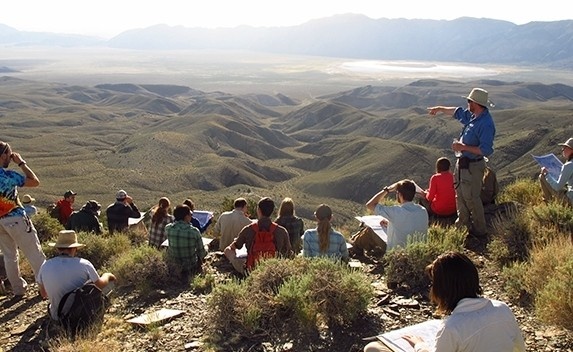 For faculty
Dreaming of teaching abroad? Hosting an international field course is an amazing opportunity for you and your students. You'll be able to enrich your teaching experience and help your students reach their potential as global citizens. Find out more about the rewards and realities of running an International Learning Experience from colleagues who have been there.
What you need to know
Studying abroad may be easier than you think! A lot of students mistakenly believe there's no place in their academic plan for studying abroad or that studying abroad is just a luxury they can't afford or benefit from.
Here are some common myths about studying abroad/exchange and, more importantly, the facts that bust them:
Studying abroad is too expensive.
Since exchange programs involve paying tuition to Dalhousie at the rate you currently pay for a full-time course load in your faculty, you wouldn't experience a difference in cost in terms of tuition and fees.
The cost of living is a consideration for the host country you're interested in. But living the local lifestyle can often help alleviate what can seem like a higher cost of living at first. Rent might be high, but food may be cheaper; the cost of a coffee is astronomical, but tea is cheap. It's important to look at all aspects of life abroad. It's also important to note that in some cases, the cost of living in another country can be significantly cheaper.
Plane tickets are an unavoidable cost of study abroad, so many students will ask for friends and family to donate points or air miles. Don't let this hold you back!
There are scholarships and bursaries that can offset any added cost you might experience. In some cases, the financial awards you can receive will make a term or year abroad more affordable than staying in Canada.
You will lose your scholarship.
If you have a Dalhousie scholarship, it's important to consider an exchange rather than a study abroad. Since an exchange involves paying your tuition to Dal in the same way as if you were in Halifax, it won't be affected. To be safe, always check with the Assistant Registrar, Awards to ensure you understand the terms of your scholarship.
You can only consider English-speaking countries if you aren't fluent in other languages.
Many exchange partners teach a significant amount of courses in English even if English isn't the local language. In fact, this is required by all potential exchange partners in the university-wide program! Most departmental exchanges are also with universities that teach their subject area in English.
It will delay your graduation.
If you plan ahead and seek out academic advising before you finalize your program selections, you should be able to graduate on time. You'll apply to have the classes you take abroad pre-approved for transfer back to Dal, and will plan to take mandatory classes before you leave or after your return.
Academic advisors are very supportive of students who want to have an international experience! The sooner you voice your interest, the easier it will be for an academic advisor to make it happen.
Studying abroad is a waste of money.
Taking advantage of an international opportunity is money well spent! Studying abroad will enhance your resume and employment potential. Here are some sample skills you might be able to add to your resume because of studying abroad:
The ability to collaborate with others around the world
The ability to adapt, be flexible, and be tolerant of ambiguity
The ability to thrive in multicultural environments
Intercultural communication skills
Intercultural competency
Studies have shown that studying abroad makes students better problem solvers and creative thinkers, and improves their ability to think in complex ways.
Your GPA is at risk if you study abroad.
Since credits taken outside of North America transfer back with grades of Pass or Fail, your GPA is not at risk. A Pass is academically neutral, so it will not impact your GPA at all.
Note that a Fail will count as a 0.0 in your GPA calculation just like any other F, so be sure not to get caught with a grade you don't want!
It's difficult to get nominated.
There's a competition process for exchange programs, which means that some exchange placements are more competitive than others.
We aim to provide opportunities to all interested students.
So, if you remain open to your placement and are reasonably flexible, you'll be nominated for an exchange placement.
You can always have an international experience after you graduate.
You might have the chance to travel, but it will be harder and harder to live in another country for a significant period of time after you graduate. Your family, financial, and career commitments will grow, limiting the freedom you have to live abroad. Your university years are unique and full of possibilities.
Being a tourist abroad is not quite the same experience as you have as an exchange student. With time, exchange students have less of a sense of being an outsider as they adapt and become part of life in a new country. Studying in another country is an opportunity to be deeply involved in another culture's approach to an important aspect of your life: your education. That experience is an opportunity for deep insight into their beliefs, values, habits, ideas, and expectations, which will allow you to reflect on your own.
You would be all alone in a new country.
You may be leaving Canada on your own, but you will be returning with friends from around the world. Guaranteed!
While at your host country, you will likely have an orientation similar to your orientation here at Dal. This is where you'll be introduced to other international students and make your first friends.
You'll also meet local students through events that an international student society or group will put on. Just like we have the Dalhousie International Student Society (DISA) here in Halifax, your host university will likely have something similar.
There will also be services available to international students. They may have an International Centre, Students' Union, or other services where you will meet other students, faculty, and staff. Be sure to ask your program coordinator about them!
So don't worry about making friends. You'll be surrounded by some pretty awesome people and your host university will take good care of you.