Events, By Category and Date:
»
Go to news main
Wrinkles
Posted by
nte
on January 18, 2016 in
Films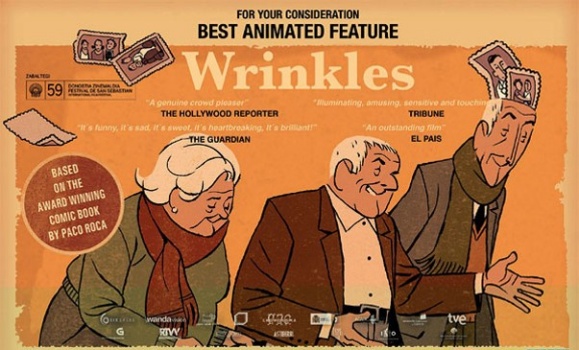 Free public screening with expert-led panel discussion afterwards.
Monday, Januray 18, 2016 (7:00PM)
QEII Royal Bank Theatre, Halifax Infirmary, Main Floor, 1796 Summer St. entrance
Moderator: Tim Krahn
Facilitators:
    Melissa Andrew (Geriatrician)
    Keri-Leigh Cassidy (Psychiatrist)
    Darce Fardy (Journalist & Patient advocate)
    Susan Kirkland (Epidemiologist)
Event poster
Wrinkles trailer
Join the Facebook page for this event
Synopsis: "Based on Paco Roca's comic of the same title (2008 Spanish National Comic Prize), WRINKLES is a 2D animated feature-length film for an adult audience. Wrinkles portrays the friendship between Emilio and Miguel, two aged gentlemen shut away in a care home. Recent arrival Emilio, in the early stages of Alzheimer, is helped by Miguel and colleagues to avoid ending up on the feared top floor of the care home, also known as the lost causes or "assisted" floor. Their wild plan infuses their otherwise tedious day-to-day with humor and tenderness, because although for some their lives are coming to an end, for them it is just a new beginning" (IMDB).
Topics for discussion: Alzheimer's disease, dementia, aging, nursing home care, coping