Events, By Category and Date:
»
Go to news main
The Hunting Ground
Posted by
nte
on January 12, 2016 in
Films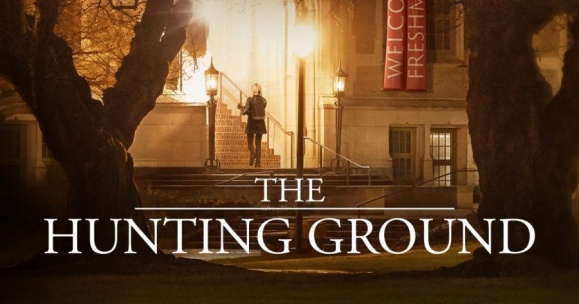 Free public screening screening with expert-led panel discussion afterwards.
Tuesday, January 12, 2016 (6:30-9:00 PM)
Paul O'Regan Hall, Halifax Central Library, 5440 Spring Garden Road
Event poster
The Hunting Ground - watch the trailer and preview the film
Format: Words of welcome and introduction followed by a screening of The Hunting Ground, an exposé of rape crimes on U.S. college campuses, their institutional cover-ups, and the devastating toll they take on students and their families. Then, a 25 minute panel discussion with a special guest from the University of Ottawa, and speakers from Dalhousie, Mount Saint Vincent and Saint Mary's Universities, will take place, followed by a 30 minute question period.
Host & panel moderator
Alexandra Dobrowolsky is a Professor of Political Science at Saint Mary's University and Chair of the Research Advisory Committee, Canadian Centre for Policy Alternatives-Nova Scotia.  She teaches in the areas of Canadian, Comparative and Women, Gender and Politics, and researches on issues of representation, citizenship and equality, broadly conceived.
Special guest panelist from Ottawa
Caroline Andrew is a Professor and Director of the Centre on Governance at the University of Ottawa. In 2014-2015 she chaired the Task Force on Respect and Equality who produced the report entitled: Ending Sexual Violence at the University of Ottawa.  Her research interests lie in the areas of urban policy-making focussing on partnerships between municipal governments and equity-seeking community-based groups, particularly in areas of women's equality and immigrant integration.
Panelists from Halifax
Lyndsay Anderson has extensive experience living and working on university campuses, with over a decade of professional experience at two universities in Nova Scotia.  She holds a BA in Criminology from the University of Toronto and is completing her Master's Degree in Women and Gender studies at Mount Saint Vincent University in Halifax, researching rape culture on campus.
Elaine Craig is an Assistant Professor at the Schulich School of Law, Dalhousie University.  She teaches constitutional law and researches and publishes in the areas of criminal law, constitutional law, criminal law ethics and feminist legal theory.
Diane Crocker is a Professor in the Department of Sociology and Criminology and Associate Dean, Student Affairs in the Faculty of Graduate Studies and Research.  She has been involved in many research projects that explore the use of law to address social problems, especially those that affect women's lives.  Her latest research project will look into how university students understand, negotiate and make meaning of "rape culture."
Rachel MacDonald is a fifth year honours student in Criminology at Saint Mary's University whose thesis is on female correctional officers. She currently works for the Saint Mary's University Students' Association (SMUSA) as the Vice President of Academic Affairs and as a Teaching Assistant in the Sociology Department. She also volunteers with Peaceful Schools International and will be coordinating a trip to Belfast, Northern Ireland to teach peace education to children in primary school.
Jackie Stevens is the Executive Director of Avalon Sexual Assault Centre.  Prior to becoming the E.D., she coordinated  Avalon's Community/Legal Education and Training Program for 16 years.  Jackie has worked in front line community based women's organizations for the past 25 years in the areas of violence against women, sexualized violence, sexual health, and social justice.
Co-sponsors: Departments of Political Science, Sociology and Criminology at Saint Mary's University; and the Royal Society Atlantic/que Open Academy Program.