Dr.
Richard
Nowakowski
Professor Emeritus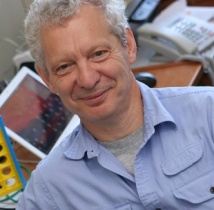 Research Profile- Richard Nowakowski
Email:
r.nowakowski@dal.ca
Phone:
902-494-2572
Extension:
6635
Office :
Room 323
Fax:
902-494-5130
Mailing Address:
Department of Mathematics & Statistics Dalhousie University, Chase Building 6316 Coburg Road - PO BOX 15000 Halifax, Nova Scotia Canada B3H 4R2

Research Topics:
Combinatorial Game Theory
Games on Graphs
Publications:
Larsson, Urban; Nowakowski, Richard J.; Neto, João P.; Santos, Carlos P. Guaranteed scoring games. Electron. J. Combin. 23 (2016), no. 3, Paper 3.27, 29 pp.
Finbow, Arthur S.; Hartnell, Bert L.; Nowakowski, Richard J.; Plummer, Michael D. Well-covered triangulations: Part IV. Discrete Appl. Math. 215 (2016), 71–94.
McKay, Neil A.; Milley, Rebecca; Nowakowski, Richard J. Misère-play Hackenbush Sprigs. Internat. J. Game Theory 45 (2016), no. 3, 731–742.

Duffy, C., Lidbetter, T. F. , Messinger, M. E., Nowakowski, R. J. , A Variation on Chip-Firing: the diffusion game, Discrete Mathematics & Theoretical Computer Science, January 17, 2018, Vol. 20 no. 1
Books: 
M. Albert, R. J. Nowakowski, D. Wolfe, Lessons in Play, AK Peters, 2006.
Anthony Bonato, Richard J. Nowakowski, Cops and Robbers, American Math. Society 2011.

Personal Website: