News
»
Go to news main
Faculty Profile ‑ Norov Tumennasan
Posted by
Economics
on October 15, 2018 in
News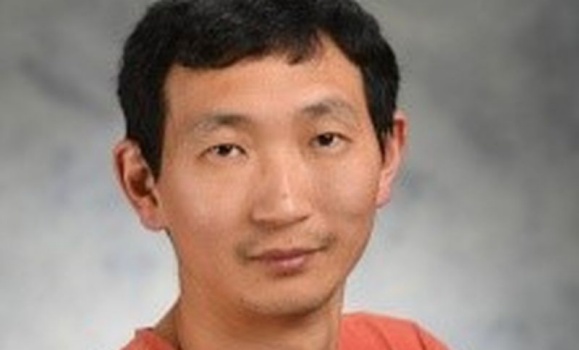 I am Norov Tumennasan, Associate Professor of Economics at Dalhousie. Prior to coming to Dalhousie in 2015, I worked as an assistant/associate professor of Economics at Aarhus University, Denmark. I truly enjoy my job: I interact with very smart colleagues and students on a daily basis. In addition, I have complete freedom over my research topics as well as my schedule.       

My journey to becoming an academic economist was unplanned — a series of events that were not under my control led me to this path. Born and bred in Ulaanbaatar, Mongolia, I witnessed the transitioning period of my country from Communism to Capitalism during my childhood: the Mongolian economy collapsed, and the country experienced rampant inflation, unemployment and scarcity of consumption goods, which resulted in the rationing of essential products for a year or two. For the most part, I was able to avoid the hardships of that era, thanks to my parents and older siblings.

Surprisingly, the economic crisis did not affect the quality of education I received, mainly because the older generation of teachers did not want to, or were unable to, find better employment opportunities outside of public schools. Unsurprisingly, the educational system in Mongolia mirrored the Russian one and heavily emphasized quantitative subjects such as mathematics and physics. I thrived in that system and suspect that I would have become an engineer in any other time. But business studies were trendy at that time, perhaps due to the system transitioning, and my family wished for me to study management, which I did.

With management's heavy reliance on case studies and lacking quantitative analysis, however, I always felt out of place in that program. So, upon graduating, I wanted to pursue a Master's degree in the U.S. — this time in economics. I recalled how much I liked the few economics courses I took in college. I ended up at the University of Colorado, Denver, where I found out that pursuing a Ph.D. was a possibility for me. I was admitted to the Ph.D. program in Economics at Brown University.
I enjoyed my time at Brown greatly and was drawn to microeconomic theory because of its technical elegance. Professor Serrano, who eventually supervised my thesis, introduced me to mechanism design, which examines whether one can design rules or institutions or systems that would achieve societal goals. A key assumption in this literature is that the designer knows how agents make decisions. In my first research paper I incorporated into the mechanism design literature the possibility that agents make mistakes.

Eventually I started working on more practical problems such as the allocation of daycare spots among children in Denmark. The goal was to design a system that satisfies two properties: (i) no parent should be able to game the system under all circumstances and (ii) there should be no complaint in the sense that no daycare assigns a spot to a child over someone who has higher priority and wants that spot. It turns out that such a system does not always exist, but it does if there are a large number of participants. My coauthors and I are now advising the Copenhagen municipality on improving their current system.

Even though I started working in the field of mechanism design because of its elegance, my work turns out to have some practical implications. This was not planned, but…