Clinical Simulations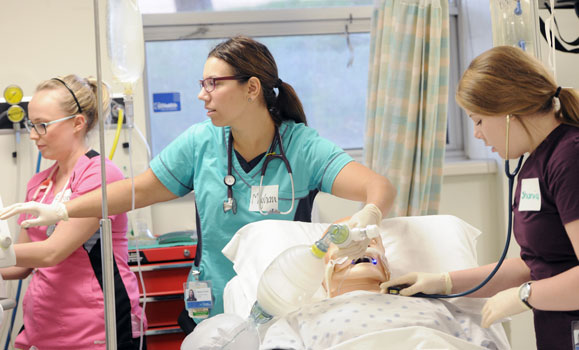 Clinical simulations provide students the opportunity to learn real life clinical lessons in a realistic, risk-free environment while practicing interdisciplinary communication and teamwork skills.
Medicine, Nursing and Respiratory Therapy students: Participation in simulation sessions is a mandatory part of your program. Your assigned groups for simulation have been posted to the IPE Brightspace page. You will find the information under "Simulation Registration Module – IPE Simulation Series." The linked spreadsheet lists your name, case topic and assigned dates. Please note: There are two tabs in the spreadsheet, Fall and Winter.
Students in all other Health-related programs are encouraged to participate in a simulation session, but will need to register via the IPE Simulation Brightspace page. To get access to the IPE Brightspace page, please email Kathryn Hayward (kathryn.hayward@dal.ca) with your name and program of study.
Stay tuned for case simulation dates for the 2023-2024 academic year.