Tasha
Ramsey
Assistant Professor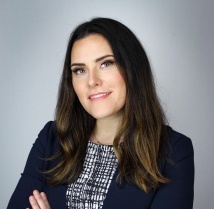 Email:
TRamsey@Dal.Ca
Phone:
902-473-6829
Fax:
902-494-1396
Mailing Address:
5968 College Street
PO Box 15000
College of Pharmacy
Dalhousie University
Halifax, NS
B3H 4R2

Research Topics:
Infectious diseases
Pharmacy practice
Antimicrobial stewardship
Education
BSc(Pharm) (Dalhousie)
ACPR (U Toronto)
PharmD (UBC)

Research Interests
Dr. Tasha Ramsey's research examines infectious diseases, antimicrobial stewardship, and pharmacy practice.  Her current research characterizes testing, treatment, and prevention of infectious diseases by pharmacists.
Selected awards and honours
Pharmacist of the Year, Pharmacy Association of Nova Scotia, 2022.
Dr. Jessie I. MacKnight Teaching Award For Excellence in Pharmaceutical Teaching, College of Pharmacy, Dalhousie University, 2022
Alumnus of the Year, College of Pharmacy, Dalhousie University, 2022
Selected publications
Dearing ME, Burgess SV, Murphy V, Campbell S, Johnston L, Ramsey TD. Prescribing Patterns and Patient Outcomes for Bone and Joint Infectious Treated with Cefazolin and Probenecid: A Retrospective Observational Study. Can J Hosp Pharm. 2020:73(3):202-8
Beach JE, Ramsey TD, Gorman SK, Lau TTY. Roles of Infectious Diseases Consultant Pharmacists and Antimicrobial Stewardship Pharmacists: A Survey of Canadian Tertiary Care Academic Hospitals. Can J Hosp Pharm. 2017;70(6):415-422.
Sidhu S, Gorman SK, Slavik RS, Ramsey TD, Bruchet N, Murray S. Positive and Negative Impacts of a Continuing Professional Development Intervention on Pharmacist Practice: A Balanced Measure Evaluation. J Contin Educ Health Prof. 2017 Fall;37(4):215-222.
Losier M, Ramsey TD, Wilby KJ, Black EK. A Systematic Review of Antimicrobial Stewardship Interventions in the Emergency Department. Ann Pharmacother. 2017 Sep;51(9):774-790.
Ramsey TD, Lau TTY, Ensom MHH.  Serotonergic and Adrenergic Drug Interactions Associated With Linezolid: A Critical Review and Practical Management Approach. Annals of Pharmacotherapy. 2013;47(4):543-560.