Kyle
Wilby
Associate Professor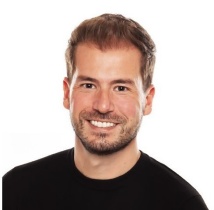 Email:
kyle.wilby@dal.ca
Phone:
902-494-3785
Mailing Address:
5968 College Street
PO Box 15000
College of Pharmacy
Dalhousie University
Halifax, NS
B3H 4R2

Research Topics:
Program Evaluation
Diversity and Inclusion within Education Systems
Assessor Cognition
Strategic Planning
Optimizing Students' Learning Enviroments
Education
BSP (USaskatchewan)
ACPR (UBC)
PharmD (UBC)
PhD (Maastricht University)
Research interests
Dr. Wilby's educational research program focuses on program evaluation, diversity and inclusion within education systems, assessor cognition, strategic planning, and optimizing students' learning environments. He is an active researcher in LGBTQ2+ health and cultural safety training for healthcare professionals. His clinical research interests focus on sexual health, particularly for LGBTQ2+ and repartnering midlife adult populations.
Selected awards and honours
2020 Excellence in Teaching Award, School of Pharmacy, University of Otago
Green Cross Gold Medal for Publication Success 2019.

University of British Columbia Preceptor of the Year - Post-graduate Doctor of Pharmacy Program 2017    
Selected publications
Wilby KJ. The unexpected intersection of personal and professional identities: reflections from cultural safety teaching for LGBTQI+ health. Curr Pharm Teach Learn 2021.   https://doi.org/10.1016/j.cptl.2021.11.005
Anson C, Zhong HMJ, Wilby KJ. Advancing the conversation: a review of scholarly activity for curricular interventions for sexually- and gender-diverse patients in pharmacy education. Curr Pharm Teach Learn 2021;13(12):1718-1723. https://www.sciencedirect.com/science/article/abs/pii/S1877129721002914
Chun LD, Ye R, Wilby KJ. Exploring discrimination towards pharmacists in practice settings. Pharmacy Practice 2020;18:3.
Burmeister P, Su S, Smith A, Wilby KJ. The use of gentamicin for treatment of urogenital and extragenital gonorrhea: A systematic review of efficacy data. Annals of Pharmacotherapy 2020;54:1030-1037. https://doi.org/10.1177/1060028020927057
Paravattil B, Wilby KJ. Optimizing assessors' mental workload in rater-based assessment: a critical narrative review. Perspectives on Medical Education 2019;8:339-345.