Niki
Kiepek
Associate Professor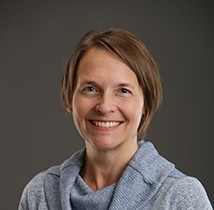 Email:
niki.kiepek@dal.ca
Phone:
902-494-2609
Fax:
902-494-1229
Mailing Address:
Room 211, Forrest Building, 5869 University Avenue PO Box 15000, Halifax, Nova Scotia, Canada B3H 4R2

Research Topics:
Occupation
Diversity Inclusion
Health Professional Education
Mental Health
Therapeutic Relationships
Addiction
Social justice
School of Occupational Therapy
Substance use
Education
BSc, University of Toronto
MSc(OT), University of Toronto
PhD, Western University
Research interests
In her work, Dr. Niki Kiepek applies critical theories to explore occupation as a social construct and investigates the construction of acceptable and unacceptable ways of acting and ways of being. The research has implications for understanding processes of social justice, inclusion, oppression, and marginalization in relation to occupational therapy practice and health service delivery. Her current research examines substance use by professionals and students in professional programs.
Project Website http://www.dal.ca/sites/substance-use.html
Selected publications
Kiepek, N., Aben, K., Adams, T., Baker, T., Dyck, C., Kwan, G., Rettie, D., Zubriski S., & Anonymous (accepted). Canadian occupational therapy education and practice to address addiction. OT Now.
Kiepek, N. (accepted). Ecological Momentary Assessment: Enriching knowledge of occupation using App-based research methodology. Open Journal of Occupational Therapy

Kiepek, N., & Baron, J.-L. (2017). Use of substances among professionals and students of professional programs: A review of the literature. Drugs: Education, Intervention, and Policy, printed online Sept 15.

Kiepek, N., & Magalhaes, L. (2016). Exploring legitimacy and authority in the construction of truth regarding personal experiences of drug use. Addiction Research & Therapy, 7(2), 273.

Kiepek, N., Groom, B., Toppozini, D., Kakekagamuck, K., Muileboom, J., & Kelly, L. (2015). Evaluation of an inpatient medical withdrawal program in rural Ontario: A 1-year prospective study. Canadian Journal of Rural Medicine, 20(3), 92-97.
Kiepek, N., Phelan, S., & Magalhães, L. (2013). Introducing a critical analysis of the figured world of occupation. Journal of Occupational Science. doi: 10.1080/14427591.2013.816998
Kiepek, N., Hancock, L., Toppozini, D., Cromarty, H., Morgan, A. & Kelly, L. (2012). Development of a rural inpatient medical withdrawal support service. Rural and Remote Health, 12, 2193.
Kiepek, N., & Magalhães, L. (2011). Addictions and impulse-control disorders as occupation: A selected literature review and synthesis addictions and impulse-control disorders as occupation. Journal of Occupational Science, 18, 254-276.
Kiepek, N. (2008). Interactions between substance use and sexual behaviours for women receiving Alcohol and Other Drugs Services. INew Zealand Journal of Psychology, 37, 49-55.
Teachings
LEIS 5602 Graduate Independent Study: Critical Discourse Analysis
Approved to supervise Masters and Doctoral students
OCCU 2000 Occupation and Daily Life
OCCU 5005 Enabling Occupation 2 – Musculoskeletal Conditions
OCCU 5000 Theories of Enabling, Occupation, & Justice
OCCU 5004 Occupational Assessment and Occupational Analysis
OCCU 5111 Practicum (Tutor)
OCCU 6000/6600 Applied Research I & II (Student Supervisor)
OCCU 6003 Advanced Practice – Motivational Interviewing
OCCU 6111 Fieldwork III
OCCU 6222 Fieldwork IV

Invited Guest Lectureships for Courses and Seminars
NURS 2080 Social and Cultural Determinants of Health
Instructor: Dr. Ingrid Waldron
Topic: Substance Use and Harm Reduction
School of Nursing, Dalhousie University, February 3
Bachelor of Nursing students
LEIS 5592 Interdisciplinary Basis of Leisure Science
Instructor: Dr. Susan Hutchison
Topic: Substance Use and Leisure
Leisure Studies, Dalhousie University, October 20
Masters level students,
OCCU 6130 Pharmacology for Occupational Therapists
Instructor: Dr. Jim Fawcett
Topic: OT Clinical Reasoning and Pharmacology
School of Occupational Therapy, Dalhousie University, October 11
Masters level students
IPHE 5100 A Multidisciplinary Course in Addiction Studies
Coordinators: Drs. Mark Asbridge, Fiona Martin, Sherry Stewart, Jennifer Stamp
Topic: Addiction-Related Disorders
Interprofessional Health Education, Dalhousie University
Graduate level students
OCCU 5001 Enabling Occupation 1
Instructor: Dr. Cathy White
Topic: Motivational Interviewing Introduction
School of Occupational Therapy, Dalhousie University
Masters level students
OCCU 5002 Health Conditions and Occupational Performance
Instructor: Dr. Robin Stadnyk
Topic: Licit, Illicit, and Prescribed Substance Use
School of Occupational Therapy, Dalhousie University
Masters level students
Memberships
College of Occupational Therapists of Nova Scotia
Nova Scotia Society of Occupational Therapists
Canadian Association of Occupational Therapists
Canadian Society of Occupational Science
World Federation of Occupational Therapists
Motivation Interviewing Network of Trainers
Community involvement
Occupational Therapy and Aboriginal Peoples Health Network Canadian
Association of Occupational Therapists (CAOT)
Selected awards and honours
Outstanding Reviewer for Drugs and Alcohol Today
Emerald Literati Network 2015 Awards for Excellence
Service and activity
Topic Editor; Rural and Remote Health
Occupational Therapy Now
Member, Mental Health and Addiction Certificate Working Group
Faculty of Health Professions, Dalhousie University