Gianfranco
Mazzanti
Associate Professor, PhD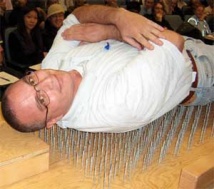 Email:
mazzanti@dal.ca
Phone:
902-494-6018
Fax:
n/a
Mailing Address:
Process Engineering and Applied Science
Dalhousie University
PO Box 15000, Halifax, Nova Scotia
Canada B3H 4R2

Research Topics:
Modeling of physico-chemical processes
Shear flow processing
Synchrotron x-ray diffraction
Nuclear magnetic resonance

Education
BSc    Universidad de America
MSc    University of Guelph
PhD    University of Guelph
Research Interests
Baking shortenings, chocolate, creams and many other materials are structured by nanocrystalline networks of triglycerides.  We research the effects of temperature and shear flow on the composition and structures of nanocrystalline triglycerides.  The nanocrystals build networks that entrap liquid mixtures of triglycerides.  These multiphase materials are complex fluids with high yield stress.  they are solid-like under small deformations, and liquid-like under larger deformations.  Our exceptional combination of techniques allows us to improve their industrial processing.

OFFICE HOURS AND LOCATION
By Appointment, D405, MacDonald Building
Sexton Campus
RELATED INFORMATION: