News
»
Go to news main
Dr. Ya‑Jun Pan Elected as Fellow of the Canadian Academy of Engineering (CAE)
Posted by
Engineering Communications
on June 6, 2023 in
News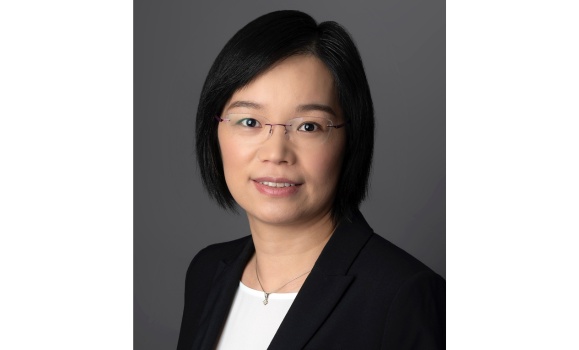 Congratulations to Dalhousie Department of Mechanical Engineering Professor Dr. Ya-Jun Pan for being elected as a Fellow of the Canadian Academy of Engineering (CAE). Election to the Canadian Academy of Engineering (CAE) is one of the highest professional honours accorded to an engineer. Pan is among 46 new fellows this year who will be inducted into the CAE.

The CAE's selection process is highly competitive, spanning across all of Canada and targeting all engineering disciplines. The prestigious award recognizes Pan's significant contributions in the areas of systems and control, mechatronics, and robotics, as well as her contributions to engineering and professional societies.
"I'm deeply honoured to have been awarded as a CAE Fellow. It's a high recognition for what I have been doing for the past many years," says Pan. "But I always feel like I should be doing more to be recognized as a fellow figure and to promote engineering excellence."
"I would like to express my heartful gratitude to my mentors, research team, colleagues, and especially my family for their unwavering support to me through my journey."

In March, Pan was also inducted as a CSME Fellow (Canadian Society of Mechanical Engineering) for her excellence in mechanical engineering and outstanding contributions to the progress of the profession. She has also been with fellowships in EIC, ASME, Research Excellence Award, and Humboldt Fellowship.
World Renowned Research
Pan has been an active member of Dalhousie Engineering for almost eighteen years. Conducting much of her top research through Dalhousie's Advanced Control and Mechatronics Laboratory, she has played a significant contribution to a number of Dalhousie's top research priorities including ocean engineering.

"I mainly focus on working on control systems, mechatronics and intelligent robotics," explains Pan. "And we apply these to different applications such as cyber physical systems which is very broad and includes (for example) collaborative robots in Industrial 4.0, multiple autonomous aerial, ground, underwater, and surface vehicles."

Pan's team also focuses on applications related to health care assistive robotics, including surgical simulators, control and coordination of exoskeleton devices for rehabilitations, and active control of upper-limb prosthesis.
Promoting Engineering Excellence
Throughout the years, Pan has played a vital role in inspiring and guiding future engineers, and has provided dedicated leadership in Canadian and international research communities. She is a current AdCom member-at-large of the IEEE Industrial Electronics Society (IES), as well a fellow of the American Society for Mechanical Engineers and Canadian Society for Mechanical Engineering. And recently, Pan was appointed as the Chair of the IEEE IES Distinguished Lecturer Program and the Coordinator for the IEEE IES Women in Engineering, a role that will help facilitate the recruitment and retention of women in technical disciplines globally. 
"I enjoyed working with peers in my community to exchange ideas, inspire young generations, promote collaborations and initiatives to the advancement of engineering, and further contribute to the betterment of society," she says.
CAE's Induction Ceremony is scheduled for June 20, 2023 in Victoria, British Columbia