News
»
Go to news main
The Faculty of Engineering Honours Dr. Corinne MacDonald
Posted by
Engineering communications
on September 14, 2022 in
News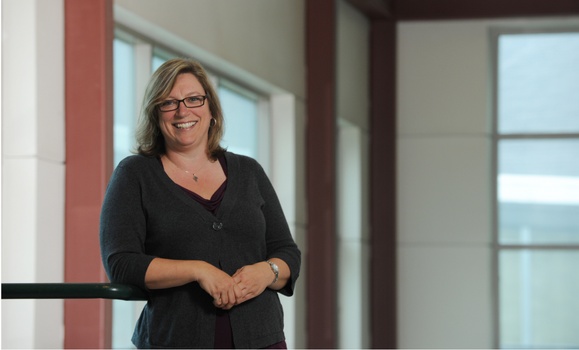 Dr. Corinne MacDonald, the first women to serve as Head of Dalhousie's Department of Industrial Engineering, has passed away.

Under her leadership and throughout her career, she was a champion for women in engineering, and an inspiration to her students and colleagues.

Born in 1967, MacDonald grew up in Sydney, Nova Scotia before moving to Halifax to complete her Diploma in Engineering at Saint Mary's University (SMU) in 1986. While at SMU, she developed a fondness for operations and management. Pursuing this interest, she went on to receive a Bachelor of Industrial Engineering from the Technical University of Nova Scotia (now Dalhousie University) in 1989. 
MacDonald found much success upon graduation and made strides for the advancement of women in engineering. After working for Proctor and Gamble and then Canada Post, she returned to TUNS/Dal to first work in the Office of Advancement before joining the Department of Industrial Engineering as a lecturer in 1997.
From there, she soon became the first female to serve as Head of Dalhousie's Department of Industrial Engineering while also becoming the first female to complete a PhD from the Department.
Although she had never planned on teaching, MacDonald went on to become a noted professor of Industrial Engineering. In this role she made it a priority to encourage students to embrace diversity within the profession, believing that it brought a broader perspective to each project and better integration with the work that engineers do. 
Throughout her time at Dalhousie, MacDonald was recognized by her colleagues for her tireless promotion of engineering and for her work with Dr. Eldon Gunn to deliver the Department of Industrial Engineering's annual Designing Productivity conference in Halifax.
As a professor, she contributed to nine scholarly publications, supervised six graduate students and mentored hundreds of undergraduates. In 2009, she won the Canadian Operational Research Society practice prize with one of her graduate students. And this past year, she was recognized by Engineers Nova Scotia with the S.L. Devereaux Award for the Advancement of Women in Engineering.

A women with a big smile and a big heart, MacDonald made everyone she met feel welcome in her personal and professional lives. In her honour, the Department of Industrial Engineering is establishing a scholarship in her name: the Corinne MacDonald Scholarship for Women in Industrial Engineering. Those wishing to contribute to the scholarship may do so here.