News
»
Go to news main
International Women In Engineering Day
Posted by
Theresa Anne Salah
on June 23, 2022 in
News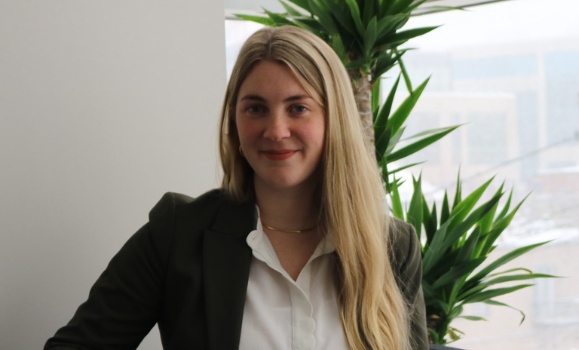 June 23rd marks International Women in Engineering Day; a recognition that honours and celebrates the achievements of women in engineering across the globe. In what has traditionally been a male-dominated field, more and more women today are breaking stereotypes, pursuing post-secondary degrees in engineering and positively improving the lives of others with their innovations.
But advancing the status of women in engineering requires a solid stream of future women engineers, and the right people in place to encourage and showcase to young girls the impact they can make on society. Very few do this as well as Alexandra Fenton.
Empowering Women in STEM
Since joining SuperNOVA as their Executive Director in 2015, Fenton's passion and drive have taken the organization to new heights and helped shape the next generation of innovators and leaders through SuperNOVA's high quality STEM (Science, Technology, Engineering and Mathematics) education.
A not-for-profit group that targets youth across the Atlantic region, SuperNOVA at Dal offers engaging and innovative workshops, summer camps, clubs and community events that expose students to hands-on learning opportunities in STEM related fields. The organization reaches about 15,000 students from elementary to high school each year.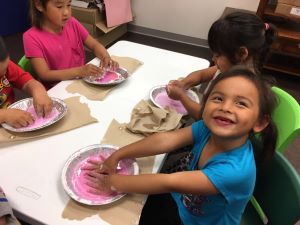 Today, over 50 per cent of their student population are young ambitious females eager to explore future career paths in STEM. In addition to their co-ed programs, SuperNOVA also offers unique opportunities for female identifying students to participate in girls only activities that peak their interest in math, explore innovative solutions to global challenges, and discover new pathways available in areas such as engineering.
"We try and gear our girls only activities towards what we think girls will be receptive to. Activities that we think will be relatable," says Fenton. "Research shows that girls tend to be more interested in fields where they see an aspect of caring associated with it, so we try bringing that to all of the activities that we put together."
Opening New Doors for Underrepresented Groups
Growing up in a family of engineers, Fenton says she's always had a strong appreciation and admiration for their great impact on society. And while she herself chose to pursue a degree in history, she says she was grateful to her family for allowing her to explore her options.
"I hate the idea that there are children out there who don't chose to do STEM because they don't know that the opportunities are there," says Fenton. "Because they can't see a place for themselves in STEM."

This inspired Fenton to think outside the box, curating programs and activities where females could see themselves in future careers, and developing additional programming for other underrepresented groups who sometimes struggle to find their place in a field where they belong.

"I think there are a lot of students out there who think about STEM and they see a stereotypical scientist working in a chemistry lab, but I think they don't understand the breadth of careers that you can work in, particularly in engineering. Engineering possesses almost infinite opportunities."
In the past year, Fenton and her team of 13 fulltime staff and 45 students instructors, have added two new unique programs to their repertoire.

Last year the organization introduced ATLAS (Atlantic Academy of SPACE) to students in high school. A first of its kind in Canada, the program is in partnership with Dalhousie's Space Systems Lab and GALAXIA Mission Systems and is an educational initiative that gives youth the chance to learn about space engineering, artificial intelligence and technology. Free of charge to participants, students spend two weeks over the summer at Dalhousie University where they are provided with the tools to be innovative, creative and collaborative while building a functioning CubeSat satellite.

And last week, SuperNOVA announced their new Melkiknuawti Land-based Education Program where high school youth from Acadia First Nation will have the opportunity to use land as a classroom. Hosted at Windhorse in August, the program aligns STEM concepts with local Indigenous knowledge and is based on the principles of Etuaptmumk (Two-Eyed Seeing). Melkiknuawti (that which gives you strength) describes the Mi'kmaw idea of "nature" as a path of strength.

"The more students we can reach, and the more students we can inspire to join STEM from underrepresented backgrounds, the better our lives will be," says Fenton.

National Recognition
In May, Fenton and her team at SuperNOVA were recognized by the Canadian Women in Communications and Technology for the success they've achieved in inspiring girls to continue their participation and education in STEM. Winning the Empowerment Award at the 30th Anniversary Leadership Excellence Awards Gala in Ottawa, Fenton says the honour is a testament to the dedication and effort her team puts into their work each day in ensuring that their programs are stimulating and accessible to not only young girls, but all youth across the region.
"I never pictured myself being in this line of work. I assumed I'd be somewhere in academia, but I love my work because I really feel like we as a team can make such a difference," she says. "The students who have worked for us, the participants who have come through our programs have already gone on to do incredible things and I feel so lucky to be a part of that."