News
»
Go to news main
Student steps up to help host Iron Ring Ceremony
Posted by
Theresa Anne Salah
on March 11, 2022 in
News
Tomorrow, 450 Dalhousie engineering students will receive their long-awaited iron rings. Worn on the little finger of an engineer's working hand, the ring is a reminder of their obligation to professional integrity and to the public.
Iron rings are traditionally presented to engineering students in a closed door ceremony known as "The Ritual of the Calling of an Engineer." For many, the ceremony represents a key moment in their journey as engineers. Although students will not be able to attend this year's event in person, thanks to Keira Ellefsen, they will be able to join an online virtual celebration.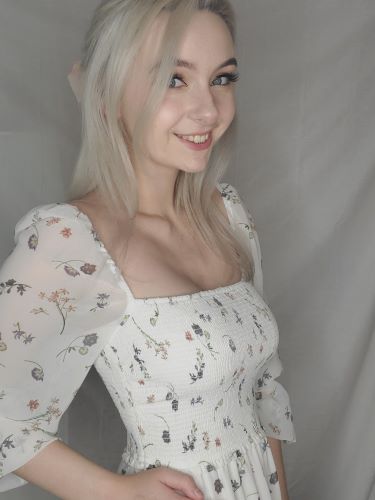 The 3rd year electrical engineering student will be assisting the Wardens of Camp 7 host the 2022 Iron Ring Ceremony.
With a passion for technology, an act for creativity, and experience as an online content creator, Ellefsen will manage all the technical components of this year's ceremony. This is the second time she's been asked to help out with the event.
"I have all of the recording equipment, I have microphones, I have a camera, I use my laptop and I have video editing skills. I really have all of the skills needed to record the event and edit the video footage," she says.
Although she admits that last years' experience was outside her comfort zone, the idea of volunteering for an event as significant and important to engineering students as the Iron Ring ceremony inspired her to work through her nerves.
"Last year I had to record the entire event and then I had to make sure that all of the audio was working well. I had never recorded something so large scale, but they (Wardens of Camp 7) had confidence that I could do it, and in the end they thought that it turned out amazing."
Enhancing Student Experiences
Ellefsen says she knows what it's like to miss out on key student experiences. Throughout the COVID-19 lockdowns, she hasn't had many opportunities to experience life as a student on Sexton Campus. Although it will still be a couple of years before she receives her iron ring, she sympathises with her fellow classmates who won't be able to attend this year's ceremony in person.
"Throughout the COVID lockdown my mission has been to bring people together and try to give as much of the in-person experience as possible," she says. "Lockdown has been challenging for everyone in terms of mental health, especially when our classes were online. The iron ring ceremony is such a significant event in the path of becoming an engineer because it is the culmination of 4+ years of extremely hard work. Continuing with my mission of creating events that bring people together, I knew that I had to help with the iron ring ceremony in whatever way I could." 
Appointed VP social for DES (the Diploma of Engineering Society) in the winter of 2020, Ellefsen has spent most of the pandemic creating and hosting online events for students. During that time, she watched as incoming engineering students missed out on key experiences many people used to take for granted. The problem motivated her to think outside the box and create new events for the society that were interactive and engaging.
Also a member of Dal's Gaming and Esports Society, she says she was already familiar with the virtual world.
"My experience in gaming and streaming really helped me in my role as VP social because I knew how to do things online. I knew how to include people in a group. I was able to put together group video activities so we could have these online events," she says.
The experience also helped her secure her current co-op placement with the Federal Government's Department of Accessibility, Accommodation and Adaptive Computer Technology (AAACT).
"We work to make technology accessible to people with disabilities, and I get to apply a lot of the knowledge about computer peripherals that I learned from gaming and streaming," she says. "Technology is something that I'm passionate about and being able to apply my knowledge to help others is extremely rewarding."
Now only a day away from this year's Iron Ring ceremony, Ellefsen says she feels honoured that the skills she acquired as the VP social for DES inspired the organizers of the Iron Ring Ceremony to reach out to her for assistance with the virtual event.
"Prior to COVID, hosting events of this scale online was unprecedented. I'm extremely grateful for being chosen to help with these events and for being given the opportunity to make the iron ring ceremony possible."