News
»
Go to news main
George Armoyan's Insights to Success
Posted by
Faculty of Engineering
on October 29, 2020 in
News
"There are always opportunities. It's all about your attitude"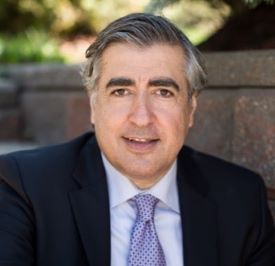 George Armoyan (BEng'83) is one of Atlantic Canada's most successful business leaders and entrepreneurs. Armoyan built his real estate empire from the ground up, and in recent years has significantly expanded his portfolio with investments in deep-technology. 
On September 23, Armoyan took the virtual stage as a keynote speaker at the third IDEA Speaker Series. The IDEA Speaker Series presented this keystone event digitally for the first time in collaboration with Dalhousie's Open Dialogue Live. Armoyan shared the most pivotal moments in his career, his attitude towards risky decisions, his passion for investment in innovation and technology, and his dedication to giving back and supporting the next generation of entrepreneurs. 
"As they say in real estate there are three factors that make real estate successful and that's location, location, location. What makes entrepreneurs successful is the following: persistence, persistence, persistence. You can call it pushiness, you can call it tenacity, but that's what drives entrepreneurs and that's what makes them successful." 
This mentality is reflected in his own career path. 
From his humble beginnings immigrating to Sackville, N.S., where he started his first business, to where he is now with companies across Canada and down the Eastern Seaboard, persistence has been the cornerstone of his journey. George is now an investor in 80 technology companies with a value of over $80 million invested.
Mentorship and the Next Generation
"When I started in business I remember going and trying to talk to anybody that was willing to talk to me"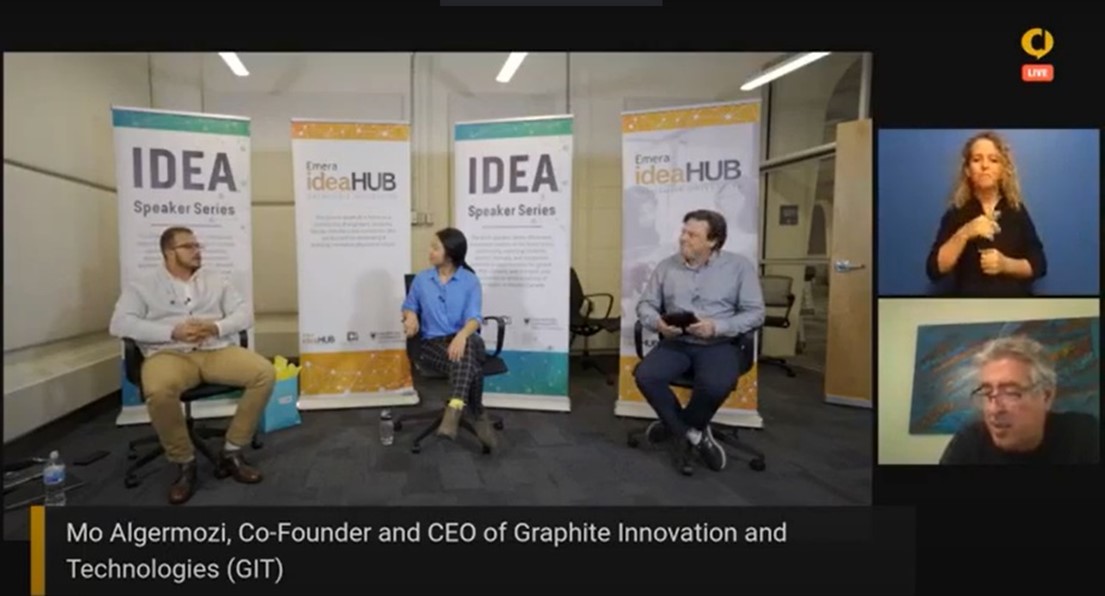 After sharing his story, Armoyan was joined by Mo AlGermozi (BEng'17) for an audience led Q&A session. Mo AlGermozi is an up-and-coming entrepreneur who built his business with the support of Dal's Emera ideaHUB and CDL Atlantic where he met Armoyan for the first time. Armoyan was among the first investors in his company, Graphite Innovation and Technologies (GIT).
Like Armoyan, AlGermozi also began his first company while he was a student at Dalhousie. Since it's humble beginnings in a closet on Sexon Campus, GIT has grown exponentially, and recently secured a $2.4M contract with Transport Canada. Armoyan and AlGermozi answered questions in a live Q&A moderated by current third-year electrical engineering student leader Gina Park and Dal's Executive Director Innovation & Entrepreneurship, Jeff Larsen.
There was one special person in the audience during Armoyan's keynote presentation. Dr. Rob Gilkie (BSc'60, BEng'62, Meng'64) taught Armoyan while he was a student at Dalhousie. In the live comments during the Q&A section, Gilkie shared a fond memory of his former student: 
"Do you remember the time you bought the construction company in St. John and sold the rebar the next day for more than you paid for the company? One of my favourite memories of you."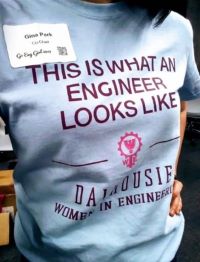 Student moderator Park weighed in after the event sharing that the community and support here in Atlantic Canada are what make accomplishing great things possible. Building on the influence of leaders like Armoyan, both Park and AlGermozi volunteer and give their time to mentor and inspire next generation of engineers and entrepreneurs. Park is passionate about women in STEM and is one of the lead organizers for Go Eng Girl, an event that brought over 150 girls in grades 7-12 to campus last Fall. 
"It was great being part of George and Mo's discussions. I was excited to hear that ideas of people in my generation are being listened to and to be part of who Mr. Armoyan believes are challenging perspectives and methods in the 21st century." 
Armoyan gave the audience lots to think about and left us with this parting thought:
"Creating an ecosystem in Atlantic Canada to help young people to stay, and give them the opportunities both for mentoring and for capital to help them succeed; it has been a very rewarding experience for me"