News
»
Go to news main
Engineering student eager to build community spirit amid COVID‑19 Pandemic
Posted by
Engineering Communications
on May 20, 2020 in
News
Kirk Drabble has already left an important mark on the Dalhousie engineering community.
In 2018, he designed and created a custom Levi's black denim engineering jacket to unite students in the Faculty of Engineering. The signature gear has since become a symbol of community spirit on Sexton campus. Drabble says that it's that type of enthusiasm he hopes to continue to encourage amongst his peers, despite social distancing challenges brought on by the COVID-19 pandemic.
The third-year industrial engineering student says that more than ever, students need to feel supported and connected, especially incoming engineering students starting their programs this Fall.
"I think it's really important to have a community in engineering and to ensure that everyone feels a part of it because it is a challenging program and we're all going through it together," says Kirk.
Building a virtual community
As an executive member on the Dalhousie Undergraduate Engineering Society (DUES), a member of the Sexton Campus newspaper, and the Dalhousie Men's Lacrosse Team, Drabble says participating in extra-curricular activities has always played an important role in his academic experience.
While he and his fellow society members would normally be hashing out details for professional workshop events or social gatherings in the T-Room, they've instead been meeting online to discuss how to keep the engineering spirit alive during the COVID-19 crisis.
While no formal plans have been made, Drabble says he's prepared to jump on any opportunity to build a strong online community for his fellow classmates.
"We'll be hosting a lot of initiatives on social media and trying to ensure that we have some stories, photos and videos that showcase what we're all about at Dal," he says. "There's so much digital content that can be created. Whether it's directly about COVID-19, student support, or student involvement, the more we can adapt, the better."
That includes promoting the Dal denim jackets to all incoming students. Drabble says whether these promotions happen on campus or online, he won't let the COVID-19 pandemic dampen their spirit.
"We're going to make sure that everyone knows about the jackets. When we launched the Dal Denim Jackets, I wanted to make sure that Dal engineering was on the map nationally because a lot of other engineering schools have a lot of school spirit and long-standing traditions," he says. "Dalhousie Denim Jackets have become a tradition here, and we intend to keep it that way."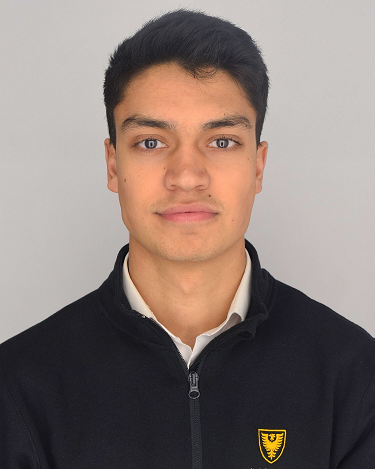 Providing academic support
While social events and activities will look very different in the months ahead, so could academic learning. Dalhousie University is currently offering all Spring and Summer courses online. Although no decisions have been announced regarding in-person courses this Fall, Drabble says he's prepared to tackle any challenge that comes his way.
"The fact that everyone is supporting each other is important, and I think students can adapt to this new environment over time," he says. "Luckily many already have exposure to online tools such as Microsoft Teams, Google Meet, and other means of team communication. I feel like the tools are there and students are tech savvy enough to solve most logistical problems, but it is important to ensure that there is support available."
He adds that if any engineering students do have a hard time adjusting to their program, DUES is prepared to provide assistance, including moving their Tutoring Program online.
"We are partnered with countless other student societies that are in place to help everyone in the program to succeed," DUES says. "These supports include advocating for mental health and accessibility resources, hosting skill building workshops, and engaging students in the community to build their networks and resumes. DUES strives to provide the tools students need to excel in their academic and personal lives throughout their time at Dalhousie and beyond as professional engineers."
Although these are just a few of the ways Drabble and other student leaders are preparing to support engineering students, he adds that one of the best things he and his classmates can do at the moment, is simply take things one day at a time.
"Fortunately, there is still a lot we can do from home. We are extremely lucky to be able to continue our education remotely using the online tools that are available."
"I think the adversity has helped us realize the things that matter most, such as spending time with family and friends," he observe, "Amidst our busy schedules we rarely have such an opportunity to tidy things up at home, catch up on some sleep, or take some time for ourselves. If we make the most of the time we have and continue to learn every day, we will undoubtedly emerge from this situation more prepared than ever, and we will do so, together."