News
»
Go to news main
Engineering Students Help Others Understand Mental Health on Sexton Campus
Posted by
Engineering Communications
on March 1, 2019 in
News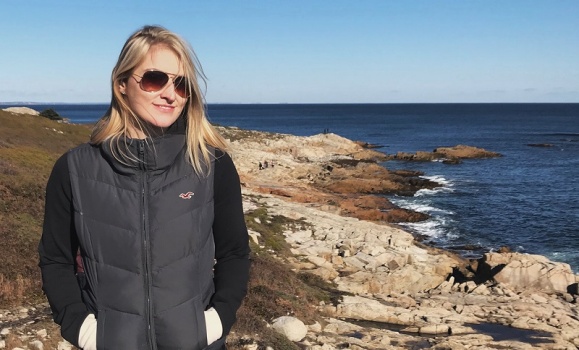 On her first day of university, Laura Flick remembers sitting in the Sexton Gymnasium, nervous and excited at the thought of beginning her engineering career. But in the pit of her stomach, she couldn't help but feel a sense of loneliness and alarm.

"I remember them telling me that I would be delegating all of my time to this degree," she says. "Eight hours for classes and labs, five hours for homework, two hours for group work. I remember being told that I wouldn't really have time for sleep, exercise or even socializing. That was a really challenging idea as someone who had always been really involved and loved extracurricular activities."

Now in her fourth year of Mechanical Engineering, Flick says although she didn't realize it, the moment marked one of the first times she struggled with her own mental health.

"I didn't know anything was off until it became too much to handle," she says. "Luckily, at the time, I was in my first year of engineering on main campus, so I could access the resources up there. But transitioning these resources to Sexton campus was near impossible."

As her challenges continued to spiral, Flick had no one to talk to, nowhere to go. There were no posters on campus promoting services to students and accessing information online was difficult.

She recalls telling a close friend about her struggles and being met with resistance and disbelief. Although mental health awareness has increased in recent years, for Flick, it wasn't a topic often discussed amongst peers.
"I felt alone. I was trying to navigate this very small dark sea while balancing six courses, a job and volunteering," she says. "Nobody in engineering talked about mental health. There were no administrators who knew where to direct you. We had professors who didn't even understand what mental health was, or where to refer students for help."
Jack.Org

In the summer of 2018, Flick began researching how she could support other engineering students who were silently struggling with the same challenges she had faced.

"I reached out to a few engineering groups on social media to see if there really was an interest and a need for mental health awareness on Sexton campus. I was lucky enough to find myself a great group of students who all thought this was an important cause and it was actually one of the students in this group that mentioned Jack.org."
Established in 2010, Jack.org is a national student-led charitable organization that helps Canadian high schools, colleges, and university campuses change the way people think about mental health. Chapters across the country organize initiatives and programs designed to increase knowledge of mental health issues and provide resources for help.
To Flick's surprise, Dal's main campus had already begun their own chapter.
"I connected with them and thought we could work together, but after some further conversations, I realized that the problems on Sexton Campus were much bigger than anyone wanted to admit," she says. "It required full time attention and people who really understood what was going on."

So instead, Flick decided to create her own chapter made up solely of engineering students. In September, she launched Jack.orgDalEng.

Changing life on Sexton Campus

Her mission was to create a campus where talking about mental health was not only acceptable, but encouraged. Along with her eleven executive members she focused on identifying barriers that were preventing students from seeking the support they required, and began hosting events aimed at helping people manage stress and boosting moral.

"As engineering students, we face huge obstacles throughout our degrees; balancing six courses, attempting to maintain a social life and looking for summer and coop jobs. It is fairly well understood that our mental and physical health takes a backseat to our studies," she says.

To date, the group has organized a number of events and initiatives on campus including yoga classes, "grab and go" breakfast events, and a Bell Let's Talk event in collaboration with Dalhousie's School of Nursing.

"The response from students has been great. I think a lot of people recognized that mental health is a really big issue on campus, but didn't really know what to do or how to change it," she says.

Other events and initiatives are underway including an online video that will feature a slew of resources available to students on Sexton Campus, and an upcoming collaboration with Jack.orgDal on Studley campus.
Flick says starting the Jack.org chapter on Sexton campus has opened her eyes to many other issues and illnesses students face such as bipolar and schizophrenia disorders. And while she may be leading a change on Sexton Campus, the organization has also helped her manager her own challenges.
 "As I talk with more students, I realize how common it is for engineering students to struggle with mental health and it's made me feel a little less alone in my journey," she says.  "As we normalize talking about these issues, we see more and more people feeling comfortable in sharing their own struggles, and we begin to realize that we are not alone in this battle and we never were."
You can learn more about the Dalhousie Engineering chapter of Jack.org on their Facebook page (Jack.org Dal Eng).
The Dalhousie Faculty of Engineering is taking steps to make the student support services available on the Sexton Campus, including mental health services, easier to locate. Learn more on the Student Services @ Sexton page.