News
»
Go to news main
Securing a smarter future : NewAE Technology to join Dalhousie's Emera ideaHub
Posted by
Engineering Communications
on February 12, 2019 in
News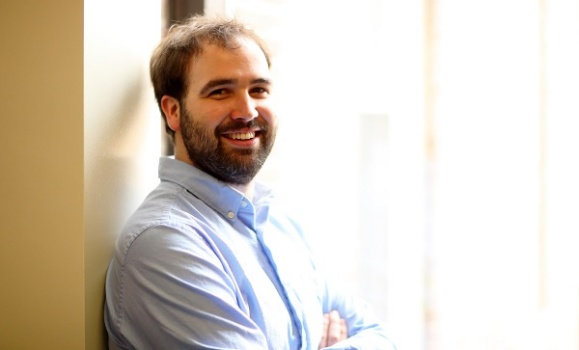 NewAE Technology, a company that seeks to make internet-enabled systems more secure, is partnering with the newly opened Emera ideaHub to pursue its next wave of product development.
Smart home devices such as robotic vacuums, televisions, thermostats, and door bells, are becoming increasingly popular, but they come with complexities and cyber risks. They're part of a network of physical devices tightly integrated with the internet, or otherwise known as the Internet of Things (IoT).

Researchers predict by 2020, 50 billion items around the world will be connected to the internet. Unfortunately, many of these devices have vulnerabilities easily exploited by hackers.
"If you purchase any 'smart' product you are at the mercy of the company who claims the product is secure," says Dr. Colin O'Flynn, an assistant professor in the Department Electrical & Computer Engineering at Dal.

O'Flynn gained worldwide media coverage in 2016 for hacking Phillips Hue smart lightbulbs. While working on his PhD at Dalhosuie University, he identified a flaw in the wireless technology used for "smart homes."

"If someone can hack these products, could they activate a camera to spy on you, destroy your device, or access other computers on the same network?" asks Dr. O'Flynn, "Could we enter a time when ransomware attacks don't just deny you access to your data, but your internet-connected car?"
Designing Open Security
These questions led O'Flynn to co-found NewAE Technology. The company sells products and tools to make systems more secure.
As a skilled programmer and someone capable of hacking (breaking through the security systems of) many devices, O'Flynn brings a unique perspective to product development. As he sees it:
"A company designing IoT products needs tools to understand exactly what attacks their products will face. The only way to validate these solutions is to perform the attacks themselves. Physical cyber-security aims to understand these threats, and help build better defenses against them. But with physical products it can sometimes be hard to update them, so it's important to have an idea of threats that will be coming 5-10 years from now."
The company's first product, labeled the ChipWhisperer, was created as part of O'Flynn's research work while completing his PhD in embedded hardware security. The resources and ecosystem at Dal enabled O'Flynn to unlock the potential of his research and create a product that customers were eager to purchase. ChipWhisperer is now sold in over 40 countries.

O'Flynn says NewAE Technology is now in the process of designing next-generation products and new electronic test tools that will help customers evaluate more advanced threats.

"Some of our new products are going to focus on a precision electro-mechanical positioning system," says O'Flynn. "This will flag flaws within systems vulnerable to several simultaneous attacks."
"The new products will work best with the ChipWhisperer," O'Flynn continues, "either as part of an improved system, or will perform a type of attack called 'fault injection' which causes computers to execute incorrect instructions."
Supporting Entrepreneurship & Innovation
NewAE's next generation of product development will take place within the Dalhousie University Emera ideaHub. The advanced incubator space is designed to help hardware and product-focused early stage startups become scalable: the first such space of its kind at the university. 
"While we have an electronic R&D lab setup currently, there are a few products we've had in a planning stage that require more mechanical R&D. But as our focus is mostly electronic design we haven't been able to push these designs forward," says O'Flynn, "The Emera ideaHub gives us access to expertise at Dalhousie in these areas, along with equipment and R&D space for these new designs."

Located within the Emera IDEA Building on Dal's Sexton campus, the Emera ideaHUB fosters the development of entrepreneurial and innovation capacity, facilitates the design and creation of prototypes, and launches new companies emerging from applied engineering and science research.
"NewAE is a perfect example of the type of company we want to help," says Margaret Palmeter, Manager of the Emera ideaHUB, "These companies will develop better products and reach their markets faster through streamlined access to resources."
Companies participating in the Emera ideaHUB have access to prototyping facilities, top-of-the-line gear, specialized programming for product development and commercialization, and access to a network of mentors and resources to accelerate their path to market.

"The Emera ideaHub is exciting as it provides many new opportunities for us in terms of product development," says O'Flynn. 

Dalhousie University will officially launch the first cohort of companies and programming with an event scheduled for this March.

"This is an opportunity to showcase what we are doing and raise awareness of what resources are now available for product-focused companies," says Palmeter. "Dalhousie's Emera ideaHUB is something that can really move companies forward."