News
»
Go to news main
DAL 200 PLANNING PROFILE: FACULTY OF ENGINEERING
Posted by
Engineering Communications
on July 7, 2017 in
News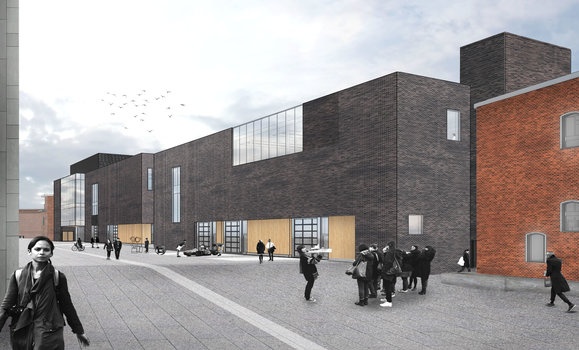 This article is part of an ongoing series highlighting plans in the works for Dalhousie's 200th anniversary celebrations in 2018. For more features, visit our archives and learn more about Dal 200 at dal200.ca.

Dalhousie's Faculty of Engineering has worn several names over the years. It was once part of the Nova Scotia Technical College, then later became known as the Technical University of Nova Scotia (TUNS). It even had a brief period where it was known as "DalTech."

But since 1997, when TUNS merged with Dalhousie, the Faculty of Engineering and its 110-year history has been an integral part of the university, as it continues to educate many of the best engineers in Canada.

"I think our alumni are proud to be part of Dal," says Faculty of Engineering Dean, Josh Leon. "I think they're proud of their Nova Scotia Tech roots, their TUNS roots and their Dal roots."

The Faculty's rich history and promising future will take centre stage in 2018 as both the university and the Faculty of Engineering prepare to celebrate Dal's 200th anniversary.

Celebrating new beginnings

At the forefront of the Faculty's 2018 plans is the IDEA Project: a $64-million development project that will transform Sexton Campus (also home to Dal's Faculty of Architecture & Planning).

The IDEA Project, which began construction in the Fall of 2016, is slated to be complete by the Spring of 2018. Celebratory plans will include the grand re-opening of two existing buildings on campus — the Civil and Chemical Engineering buildings — and the opening of three major research hubs: the Clean Tech Hub, Advanced Manufacturing Hub and Ocean Hub.

The IDEA Project, which began construction in Fall 2016, is slated to be complete by Spring 2018. Celebratory plans include the grand re-opening of two existing buildings on campus — the Civil and Chemical Engineering buildings — and the opening of three major research hubs: the Clean Tech Hub, Advanced Manufacturing Hub and Ocean Hub.
And at the heart of the IDEA project are two new buildings — ones that will add student-centred workshops (including machine, working and prototyping shops), a new auditorium, four new design studios for Architecture and Planning students and the Emera ideaHUB — a working space designed to equip students with creative and entrepreneurial skills while also providing support to local start-up companies and small businesses.

Dean Leon says the IDEA Project will not only showcase where the Faculty is heading, it will also be a testament to the generous contributions Dalhousie alumni, donors and the federal government have made to the future of engineering at Dal.
"We're incredibly excited about it. It's going to completely transform the campus and it's a bonus that it's going to be completed in 2018," says Dean Leon. "It's going to give us one of the best engineering campuses in Canada, with outstanding facilities for our students."

Supporting women in the field

Another Dal 200 initiative in the Faculty of Engineering will celebrate women in the field.  

In collaboration with Engineers Nova Scotia, the Faculty will launch a large-scale initiative aimed at young women across the region, showcasing the value of pursing a Dal engineering degree.
"Right now we're working on a series of scholarships to increase the number of women in engineering," says Dean Leon. "We have 200 $1,000 scholarships that will be given to female students in grades 9, 10, 11 and 12 to encourage them to come to Dalhousie in engineering."

All 200 scholarships will be awarded in 2018.

Although women make up more than half of the Canadian population, Engineers Canada statistics show that females are significantly underrepresented in the field, comprising only 12.8 per cent of practising licensed professionals.  In Nova Scotia, 12 per cent of licensed engineers are women.  

Despite the numbers, the percentage of women enrolling in engineering programs across the country has been slowly and steadily rising, with women now accounting for 20 per cent of total enrollment in accredited undergraduate programs at Canadian post-secondary institutions.

"Enrollment at Dal has slowly been building. It's gone from essentially 0% in the 1960s to roughly 23 or 24% now," says Dean Leon. "There are as many great female minds as there are male minds and if we want to get the best out of society, then we need to have more women engineers. We're hoping these scholarships will make more young females think about engineering as a career, because it is a good career for women."

Although the number of female engineers has steadily risen over the years, from 12,740 in 2006 to 26,113 in 2016, Engineers Canada is committed to increasing the representation of women in the profession to 30 per cent by 2030.

Community connections

In addition to highlighting the opportunities of an engineering career, the Faculty also plans to celebrate the contributions engineers have made to Nova Scotia over the past 200 years.

In 2018, the Faculty of Engineering will team up with Dr. Melanie Frappier, director of the History of Science and Technology Program at the University of King's College, to create a series of videos and online articles that capture key moments in Nova Scotia's history in which engineering helped advance technology in our region. Videos and articles will be available on the Faculty's website in the Fall of 2018.

The Faculty will also host the Canadian Federation of Engineering Students Congress in January 2018, as well as a 2018 winter lecture series on sustainable energy.