Dalhousie Undergraduate History Society
Who we are and what we do
The Dalhousie Undergraduate History Society (UGHS) is a student society that meets weekly during the fall and winter semesters. The society serves as a venue where history students and history buffs alike meet and discuss interests they have in common. New members are always welcome at any point in the academic year.

The Dalhousie Undergraduate History Society also leads events for the student community including, but not limited to, trivia nights, historical trips in and around Halifax, and our annual road trip. The Dalhousie Undergraduate History Society also produces Pangaea, our annual undergraduate journal that publishes student-authored work.
To contact the UGHS, please email: ughs@dal.ca
Meet our executive council 2021-2022:
President: Ronald Blanchard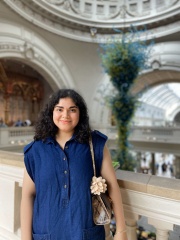 Hello! I am Ronald Blanchard and I'll be returning as the Undergraduate History Society president for 2021-2022. I am in the fourth year of my combined honours in History and International Development Studies. In my free time, I like to cook, go for walks, and volunteer. I am excited to be in person this year, and hope to see you at UGHS meetings or events. Please reach out to me (RBlanchard@dal.ca) if you have any comments or questions about the UGHS or doing history (or IDS) at Dal!
Vice President: Amy Paleczny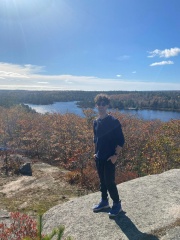 Hi! I'm Amy and I'm the Vice-President for the Undergraduate History Society this year. I am a third year History major at Dal and am minoring in Political Science. I am particularly interested in Feminist History but I love learning about all areas and time periods. In my free time I love to cook, go for walks, and explore Halifax. I'm really excited for the events UGHS has planned this year and can't wait to see everyone in person. Feel free to reach out to me (amy.paleczny@dal.ca) if you have any questions or ideas for UGHS!
Treasurer: Gideon Morton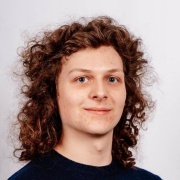 Hello, my name is Gideon Morton and I am the Treasurer for UGHS. I am currently working on a History degree, with a minor in the History of Science and Technology. I focus my studies primarily on the nineteenth and twentieth centuries, with a particular interest in colonial and post-colonial history. Within this context I am also interested in the history of science and religion, as well as radical politics. I enjoy reading (largely historical fiction) and outdoor activities such as cycling and camping. I am looking forward to being in person next year and meeting some new faces!
Secretary: Aly Boone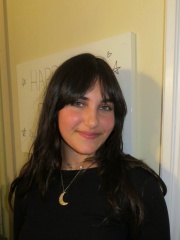 Hello! My name is Aly Boone and I'm from Windsor, Nova Scotia. I am currently in my third year at Dalhousie doing a double major in English and History. I really enjoy studying Russian History! In my free time I enjoy going on runs, playing piano, and reading. I am thrilled to be this year's UGHS secretary!

DASSS Representative: Matt Sutherland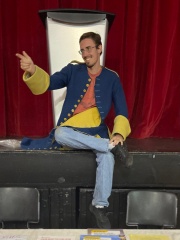 Hello, my name is Matt Sutherland and I am the DASSS Representative for this year! I am currently in my second year at Dalhousie and I plan on majoring in history. I come from New Brunswick and can't wait to live in Halifax! My hobbies include listening to music, playing games, and acting. I am very excited to meet all of you in person next year!
Social Media Coordinator: Ireland Wright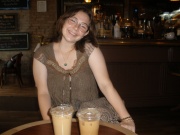 Hey! My name is Ireland Wright, and I'm this year's Social Media Coordinator! I'm currently doing a major in History, and a minor in Anthropology. My favourite area of history relates to Eastern Europe and Russia, especially focusing on Historical memory. Outside of school, I love to read fiction, and watch movies with my roommates! I'm excited to meet everyone in-person, and feel free to contact me if you have any questions!