Brian
Lilley
Associate Professor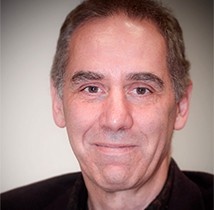 Email:
brian.lilley@dal.ca
Phone:
902-494-1661
Fax:
902-423-6672
Mailing Address:
5410 Spring Garden Road
Halifax, NS, Canada B3H 4R2

Research Topics:
social role of architecture
urban revitalization
architecture and landscape
productive urban landscapes
computation in architecture
innovative building processes
materials research
responsive environments
design-build
public interest design
architectural experience and perception
Education
BES, University of Manitoba
AADipl, Architectural Association
Current Teaching (2022–23)
ARCH 3207: Building Technology

ARCH 4003: Design
ARCH 4004/6002: Free Lab

ARCH 5212: From Principle to Detail
ARCH 5299: Technology Seminar

ARCH 5308: Professional Practice: Co-op Work Term
Research / Practice Interests
Prof. Lilley studies ecological, programmatic, and artistic strategies influencing design. His built projects advocate health and well-being of communities through capacity-building, especially through robust facade and garden design. He is involved in cross-disciplinary research into ceramic materials, as well as augmented environments such as computational representation of interior climate and networked knowledge-enhanced forms of circulation.
Selected Publications
Selected Built Works
North End Community Garden, Halifax (Dalhousie University School of Architecture Free Labs)

Pictou Landing Health Centre, Pictou Landing, Nova Scotia (with Richard Kroeker / Piskwepaq Design Inc.)

Casa Olea, Madrid

GSW Headquarters, Berlin (with Sauerbruch Hutton Architects)

Kalastchi House, Ascott, England (with Giles Prince)

Selected Honours and Awards
Cluster leader for Transgranular Perspiration, Smart Geometry conference, Troy, NY (2012)

Maritime Regional Coordinator for "Migrating Landscapes," Canadian entry for the Venice Biennale (2012)
Chicago Atheneum International Architecture Award (2010): for Pictou Landing Health Centre (with Richard Kroeker / Piskwepaq Design Inc.)

Architekturpreis BDA Berlin (2000); Deutscher Fassadenpreis VHF (2001), Bauphysikpreis; Benedictus Award (2003): for GSW Headquarters, Berlin (with Sauerbruch Hutton Architects)

Scholarly or Professional Memberships
Current Service Activities
contributor to the North End Community Garden greenhouse project and the North End Health Clinic, Halifax

advisor to the William King Elementary School outdoor amphitheatre project, Herring Cove, NS

contributor to the Urban Roots community garden project, Halifax