Canadian Organic Organizations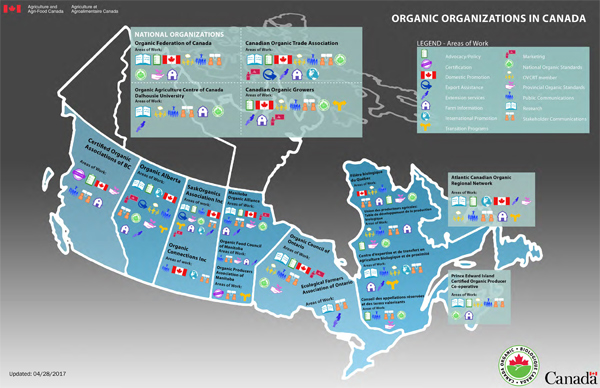 The Organic Who's Who! Prepared by the Organic Value Chain Roundtable, this document maps and charts the many organic stakeholder organizations in Canada. Click on the map above to access the full PDF [910 kB] and explore the many organizations that are invested in organic agriculture in the country.
There are a number of organizations and associations involved in various aspects of organic agriculture in Canada. The key organizations are listed below.

Provincial and regional organic groups and associations