Celtic Explorer GO‑SHIP ‑ 2017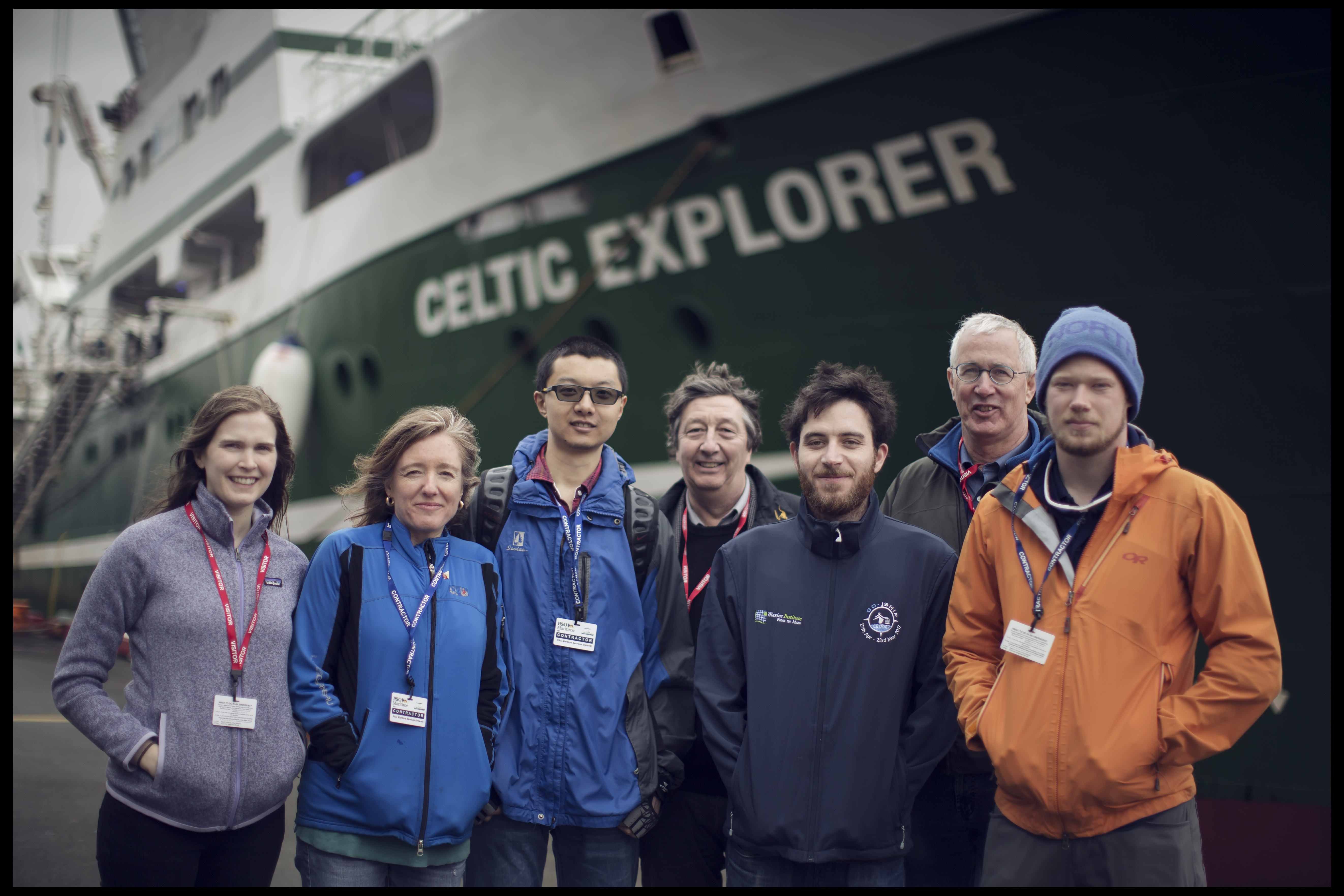 Members of the Canadian OFI Group involved in this survey (Left to Right: Liz Kerrigan*, Claire Normandeau*, Lin Cheng*, Dr. Doug Wallace, Ricardo Arruda Monteiro da Silva*, Dr. Brad de Young, and Lachlan Riehl*). *participated in the cruise
Science Onboard:
Learn more about the team of CERC.OCEAN researchers who participated in the Celtic Explorer CE17007 GO-SHIP cruise along the A02 line.
News Updates from this Cruise:
Video & Photo Gallery:
Some examples of the waves encountered in the North Atlantic by our team:
The Canadian Ambassador to Ireland, Kevin Vickers, met the R/V Celtic Explorer in Galway, Ireland and met with the scientists and crew onboard, in particular, the groups from Ireland and Canada. He was also presented with a souvenir bottle of water from the deepest station sampled during the cruise (> 4000 m depth)
GO SHIP Press1 from Mixed Bag Media on Vimeo.
GO-SHIP A02 2017 from Marine Institute on Vimeo.
In addition to long days filled with lots of science, all those onboard were able to enjoy beautiful sunsets and sunrises, big waves, and some marine creatures.