Parking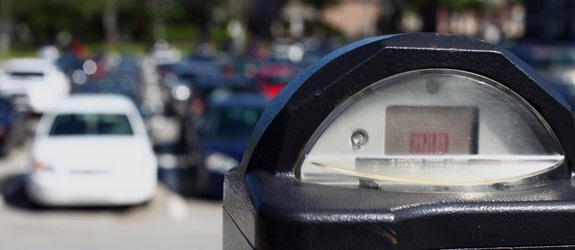 Overnight guests
We're pleased to offer complimentary on-campus overnight parking to guests staying with Dalhousie Summer Accommodations (one permit, per room, per night). Please note that we are unable to provide complimentary parking to guests staying with us 30 nights or more; these guests are able to purchase overnight term parking permits from Dalhousie Security Services.
Guests who are staying 29 nights or less are able to pick up their complimentary parking permit at the front desk, then simply park in one of our designated lots and place the permit on the vehicle's dashboard in a visible location.
This permit is considered to be proof of purchase and cannot be re-issued. If lost, you will need to purchase a new permit. Refunds on parking are not available.

Daily permits: Valid as of 12 a.m. of the date issued until 1 p.m. the next day (example: if your permit is for June 1st, it is valid from 12 a.m. on June 1st until 1 p.m. on June 2nd)

Multiple day permits: Valid as of 12 a.m. of the start date until 1 p.m. of the day after the end date (example: if your permit is from June 1st - June 4th, it is valid from 12 a.m. on June 1st until 1 p.m. on June 5th)
Buses: all buses must book in advance and will require 4 parking spots. Please contact Summer Accommodations to learn more.
Summer accommodations parking lots
Upon check-in, we are able to provide guests with a campus map detailing the available parking on campus. 

Other parking
For those requiring short-term parking, many metered spots are available throughout campus. Metered parking spots are the property of the Halifax Regional Municipality and not the university.
Dalhousie Summer Accommodations' parking permits are only valid for the lots outlined on the summer parking map, nor are they valid in metered parking or parking spaces that correspond to a specific permit number (and are therefore reserved). Parking overnight in non-designated spots on campus will result in a parking ticket. 
Summer students
Please see Dalhousie Security Services to learn more about parking permits for summer students. You will be responsible for securing and maintaining your own parking pass.