Students as Researchers
Students are expected to acclimatize in many different ways during their first year of studies, and for many students, the process of academic research is completely new terrain.  Many first-year students arrive with minimal previous experience writing research papers, and even less experience searching for information beyond Google. Not only do students arrive lacking the skills to perform academic research, they also miss the "big picture" context of their research (Head and Eisenberg, 2009), often have trouble formulating an argument, and have little concept of the time and investment that goes into proper academic research.
Students' comfort with the internet and mobile technology has led many to credit them with higher research proficiency than they actually have, which often inflates faculty members' expectations of their research skills and basic ability to find, evaluate, and use information when they begin their academic careers (Flaspohler, 2012). The academic landscape is new ground for first-year students, and faculty can help them adapt and become better and more critical researchers and synthesizers of information through mindful assignment design, research mentoring, and by providing opportunities for students to encounter and become familiar with key research sources in their discipline.  
Faculties, Departments, and Schools at Dalhousie have liaison librarians who provide research services and support to students and faculty in that area. Liaison librarians are well-versed in key discipline-specific research sources and tools, and can assist both students and faculty in creating research plans and effectively using of a wide range of information sources. Instructors and librarians can work together to assist students with their growing research needs and interests, and to help first-year students navigate those initial hurdles as they adjust to the expectations of university.
Resources for Instructors
Toolkits
The following toolkits were created at the University of British Columbia and Mount Royal University to help faculty members understand some of the challenges faced by undergraduate students encountering research and academic information. They contain concrete examples of ways to incorporate information literacy into the classroom and assignment design. A few key student challenges highlighted in these guides are summarized below.
University of British Columbia Faculty Information Literacy Toolkit
Students Struggle With…
Scoping and Defining Information Needs
Narrowing their topic and determining a stance worthy of exploration can be challenging. As students are novices in their field, they may have trouble determining where their research question fits into their field of research; as they encounter discipline-specific information sources for the first time, they may have difficulty distinguishing important information from trivial information.
For more information on scoping information needs
UBC guide
MRU guide
Finding Relevant Sources
Most students start their searching in Google; for those who move beyond Google, choosing the right search terms, understanding database functionality, and recognizing a good source when they see one are just a few of the challenges they might encounter. Many students are unaware of tactics like following citation trails, and are unwilling to persevere when an initial search is unsuccessful; students will often change their topics instead of refining their search strategies.
For more information on finding sources
UBC guide
MRU guide
Evaluating Information
Evaluating Information
As burgeoning scholars, first-year students in particular lack the disciplinary knowledge to know how to evaluate authority in an academic paper. Many students do not even know the difference between a scholarly source and a website, or how to determine which type of source is most suitable to their research question.
For more information on evaluating information
UBC guide
MRU guide
Reading Scholarly Material
First-year students are not yet familiar with strategies like scanning and selective reading to extract important information from dense academic sources. Many students are surprised by the specific nature of scholarly journal articles, and often seek out articles hoping for general background information that will address their topic more broadly.
For more information on reading scholarly material
UBC guide
MRU guide
Research Workshops
Librarians can collaborate with instructors to design workshops and exercises tailored to help students improve their research proficiency and practice their information literacy skills. For more information, visit the Libraries' Faculty Services page.
Useful Information and Further Reading
Based out of the University of Washington, Project Information Literacy (PIL) is an ongoing series of research studies that investigates the experiences of college students in the digital age.
Head, A. J., & Eisenberg, M. B. (2010). How college students evaluate and use information in the digital age.
A report on college students' research strategies and challenges. Findings suggest that students' information-seeking strategies are driven by efficiency and predictability.
Head, A. J. (2013). Learning the ropes: How freshmen conduct course research once they enter college.
This research shows that students' research practices are largely "Google-centric," that students struggle with finding, reading, and comprehending academic information, and that students are unaware of the library supports available to them.
Resources to Share With Students
Dalhousie Libraries' Core Skills page Handouts, videos, and other resources for students. Themes range from choosing a research topic to reading scholarly works to advanced searching and more.
Online tutorials Short video tutorials on database searching and using other library resources
Ask Us page Students can connect with a librarian for assistance in a variety of ways – in-person, via email, chat, or phone.
Subject guides Subject guides are designed to put students on the right track with disciplinary research. A subject guide has been created for most programs; faculty are encouraged to include them in course syllabi and Brightspace.
In the news!
Students Have 'Dismaying' Inability To Tell Fake News From Real, Study Finds
By Camila Domonoske
November 23, 2016
NPR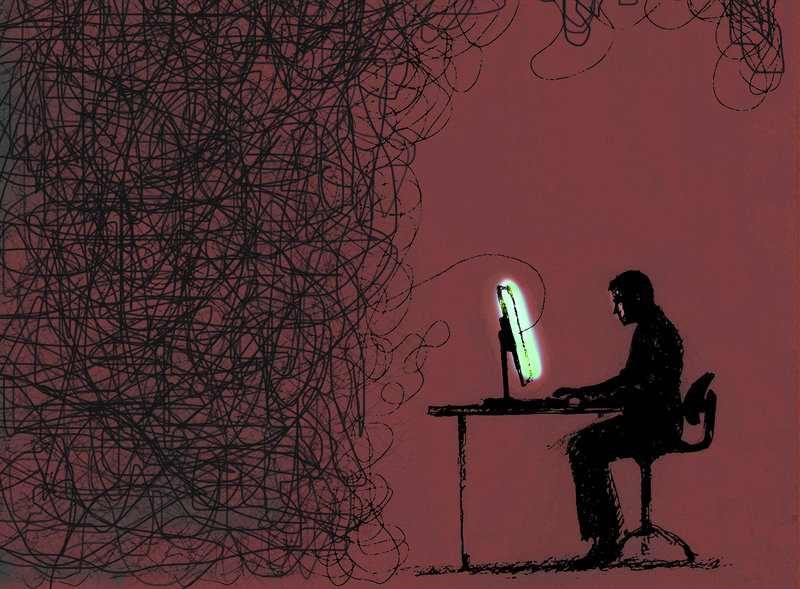 Gary Waters/Ikon Images/Getty Images
At Sea in a Deluge of Data
By Alison J. Head and John Wihbey
July 07, 2014
The Chronicle of Higher Education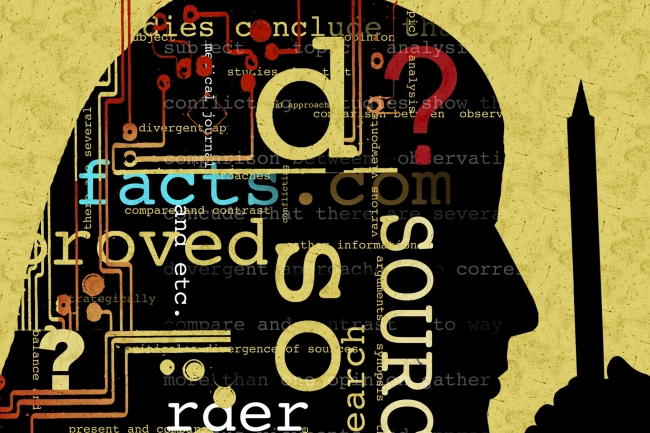 Michael Morgenstern for The Chronicle