Rentals
Setting the stage for a memorable event


The Arts Centre has over 50 years of experience with hosting events/performances and serves a broad range of performing arts disciplines, including music (genres ranging from popular to classical), theatre, dance, and comedy. 

Our rental facilities include:
Additional spaces in the Dalhousie Arts Centre are available to rent through the Fountain School of Performing Arts and the Dalhousie Art Gallery. For rentals across Dalhousie University's four campuses, please reach out to Event & Conference Services. 
Centrally located in the heart of historic Halifax, the Arts Centre is a spacious, bright facility that offers professional support services and state-of-the-art technology.
Rent the Rebecca Cohn Auditorium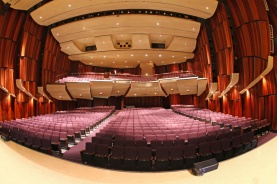 The Rebecca Cohn Auditorium is more than a place to experience great performances. We host conferences, meetings, graduations, recitals, and other special events. See Rent the Rebecca Cohn to learn more.
Meeting & reception spaces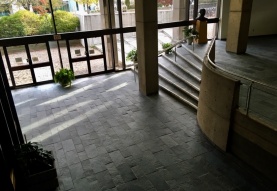 The Arts Centre features unique venues for meetings and receptions including the Sculpture Court and Lobby, Room 401 and the VIP Room. See Meeting & Reception Spaces to learn more.
Parking
The Dalhousie Arts Centre is located at 6101 University Avenue
Easy evening and weekend parking is available in two nearby parkades. Click here for more details regarding parking on campus or check out this Parking Map
For city parking options, please see their website
Please note that the area behind the Dalhousie Arts Centre is undergoing construction, and there may be occasional disruptions in the area
There is no overnight parking in any of our lots. 
Street parking on University Avenue is no longer available due to a new protected bike lane.