Stephen Saviour - MA Health Promotion Candidate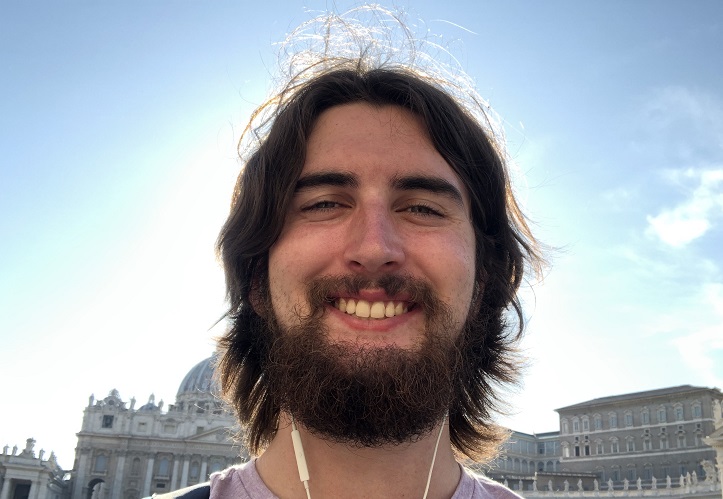 Why Dal?
I grew up in a small town in Nova Scotia, but moved to Prince Edward Island when I was 11. I ended up attending UPEI for my undergraduate degree in biology. I have always been interested in returning to Nova Scotia, and a Master's of Arts in Health Promotion here at Dalhousie offered me that opportunity. Halifax is a great city and truly has something for everyone. It is big enough to be exciting, while still having the small town feel and way of living that attracts many people to the Atlantic provinces!
I am interested in one day pursuing a career in medicine, and the Health Promotion program offered me the perfect chance to learn the value of preventative medicine and the promotion of healthy living. While I never considered myself as a researcher, this program has opened my eyes to the importance of research in both practice and policy. Overall, I have enjoyed leaving my comfort zone to explore whether research was the path for me.
Research Interests
My research interests are largely focused in the area of mental health and mental illness. While I have had my own experiences with mental illness, my driving force and source of my research passion comes from the loss of my best friend. My best friend died by suicide in the spring of 2017, awakening many people in our community to the very real problem of mental illness on university and college campuses. These experiences have led me to a desire to improve the current landscape of mental health, not only in my community, but also across Canada.
I am researching, under the supervision of Dr. Lynne Robinson, the mental health of graduate students here at Dalhousie University. I am certainly passionate about this research topic, but I am more excited about the real world influence that my project will have on my friends, peers and future grad students. The opportunity to not only do research, but also to enact change, was a huge part of my decision to come to Dalhousie.
Outside of School
I have a keen interest in sports, both as a player and a coach. I have coached basketball and volleyball throughout my undergraduate degree and was a member of UPEI's cross-country and track & field varsity programs. Dalhousie offers me the opportunity to engage in organized intramural sports which helps keep me physically and mentally active.
I also have the opportunity to work as a teaching assistant in the School of Health and Human Performance, helping with HAHP 2000, Human Growth and Development.  When not on campus, I like spending time with friends, enjoying the outdoors, attending Joel Plaskett concerts, and meeting new people.