Review of alloy negative electrodes featured on the cover of Chemical Reviews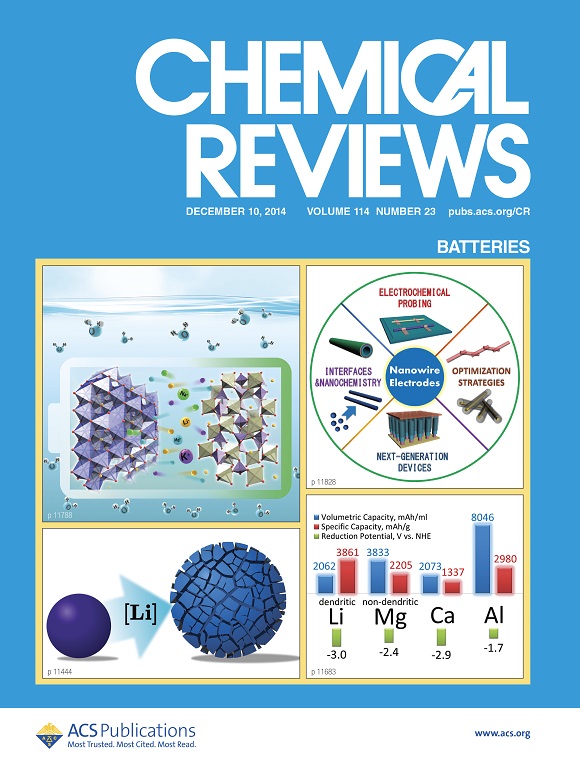 Cover of December 2014 Chemical Review. 
An extensive review of alloy negative electrodes by M.N. Obrovac and V.L. Chevrier is published in Chemical Reviews.  This article highlights the important developments in this expanding field and is featured on the cover page of the December 2014 issue of Chemical Reviews.  View the article here.