Venue and Accommodations

Where to stay:
Dalhousie University – LeMarchant Place: Centrally located on the Studley campus, and within a short walk of the Killam library, the Dalplex, and numerous academic buildings.
Book a room at LeMarchant Place
Westin Nova Scotian: This AAA/CAA Four Diamond Halifax hotel features an ideal location near the scenic harbour. Steps from world-class Halifax attractions, The Westin Nova Scotian is the ideal place to savour the sights and sounds of Halifax.
Book a room at the Westin Nova Scotian

Delta Barrington: The Delta Barrington is centrally located in Halifax, steps from Nova Scotia College of Art and Design and Halifax City Hall. This family-friendly hotel is within close proximity of Historic Properties and Grand Parade.
Book a room at the Delta Barrington

Cambridge Suites Hotel: Located perfectly next to the famed Citadel Hill and the hottest sights and sounds of Nova Scotia's capital.
Book a room at the Cambridge Suites Hotel

The Lord Nelson Hotel and Suites: Originally built in October 1928, the Lord Nelson Hotel is a legendary landmark in downtown Halifax located at the corner of Spring Garden Road and South Park Street across from the beautiful Public Gardens.
Find out more about the Lord Nelson Hotel and Suites
About Halifax:
With a population of over 400,000 people, Halifax is the capital city of Nova Scotia and the educational, cultural and economic hub of Atlantic Canada. Often referred to as Canada's "best-kept secret," Halifax boasts a youthful spirit, rich history and scenic waterfront.  

In the downtown core, you'll find art galleries, museums, theatres, festivals, sport events, lively pubs, quaint cafés and, of course, friendly Haligonians. There's also lots of interesting shops, restaurants and historic buildings to see along the world's longest harbourfront boardwalk.

Halifax's urban charm is complemented by its natural beauty, which includes rugged shorelines, colourful gardens, hiking trails and scenic parks.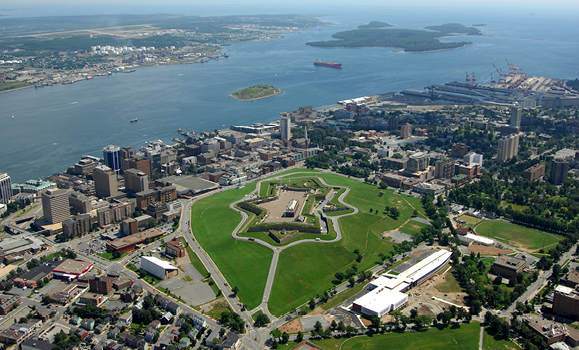 About Dalhousie:
Dalhousie University is internationally known as one of North America's most welcoming universities. Founded in 1818, Dalhousie is one of Canada's oldest universities, attracting more than 18,200 students from around the world. With three campuses located in Halifax, one in Truro and one in New Brunswick, the university blends world-class academic programs with leading-edge research.