Fish-WIKS News
»
Go to news main
Fish‑WIKS Team presents research at AFN Elder's Gathering
Posted by
Jordan Gardiner
on February 26, 2018 in
News
In February, the Fish-WIKS team had the honour of presenting their research to a room of Elders from all across Canada. One of Fish-WIKS' partners, Assembly of First Nations, was holding an  Elder's Gathering on Climate Change and invited the Fish-WIKS team to present their research to the Elders.
One of the goals of the AFN Elder's gathering was to explore how best to share and use Indigenous knowledge within climate change and environmental policy. As Fish-WIKS has been exploring both Indigenous and western knowledge systems within fisheries management, it was a good fit to showcase the research that has been done.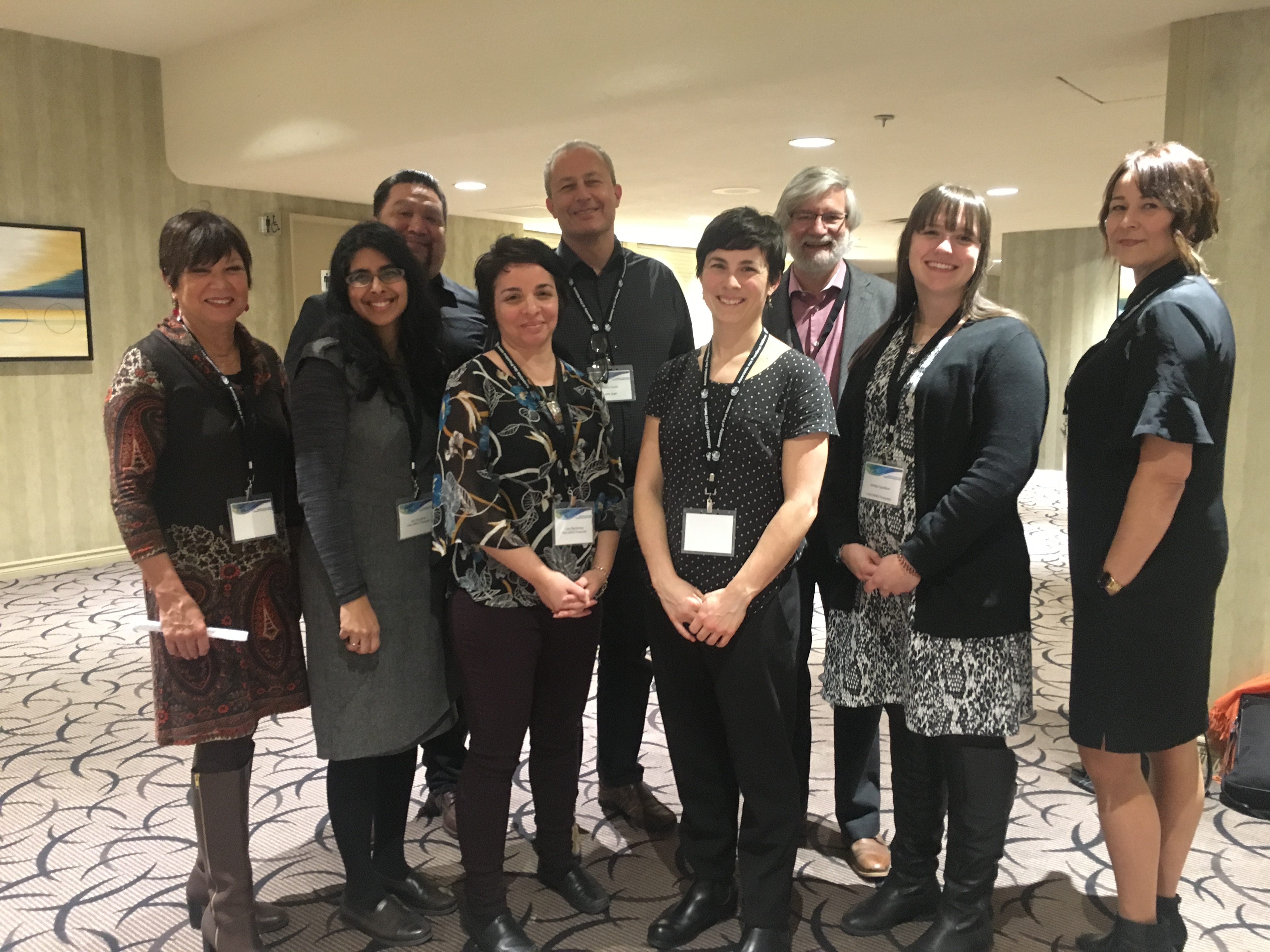 A representative from each Fish-WIKS region – BC, Nu, ON, and NS was in attendance to present the research with their respective Indigenous communities. Terry Doward, BC's Community Liaison Coordinator, presented on Fish-WIKS collaboration with Tla-o-qui-aht First Nation, including PhD Student Saul Milne's research focusing on the rise in traditional ways and structures for harvesting and governing fisheries by the community.  Chris Milley, Fish-WIKS steering committee member presented on the research undertaken with our Nunavut partners, including the work by Nunavut PhD and Master's students Mirjam Held and Erin Keenan on the role of Inuit Qaujimatuqangit in influencing decisions affecting marine resource harvesting across different communities in Nunavut, including our partnership community of Naujaat on the northwestern shores of Hudson Bay. Nicole Latulippe and Lisa Blenkinsop, Fish-WIKS PhD and Master students from Ontario, presented their work with Nipissing First Nations, exploring the significance of intergenerational transfer of knowledge between youth and elders and the governance of fisheries by Nipissing First Nation. Moving to the east, Shelley Denny, Fish-WIKS steering committee and PhD candidate presented her work on ways for improving salmon governance and evidence based decision making by Mik'maq Leadership in Nova Scotia and the collaboration between Fish-WIKS and our partner community of Eskasoni.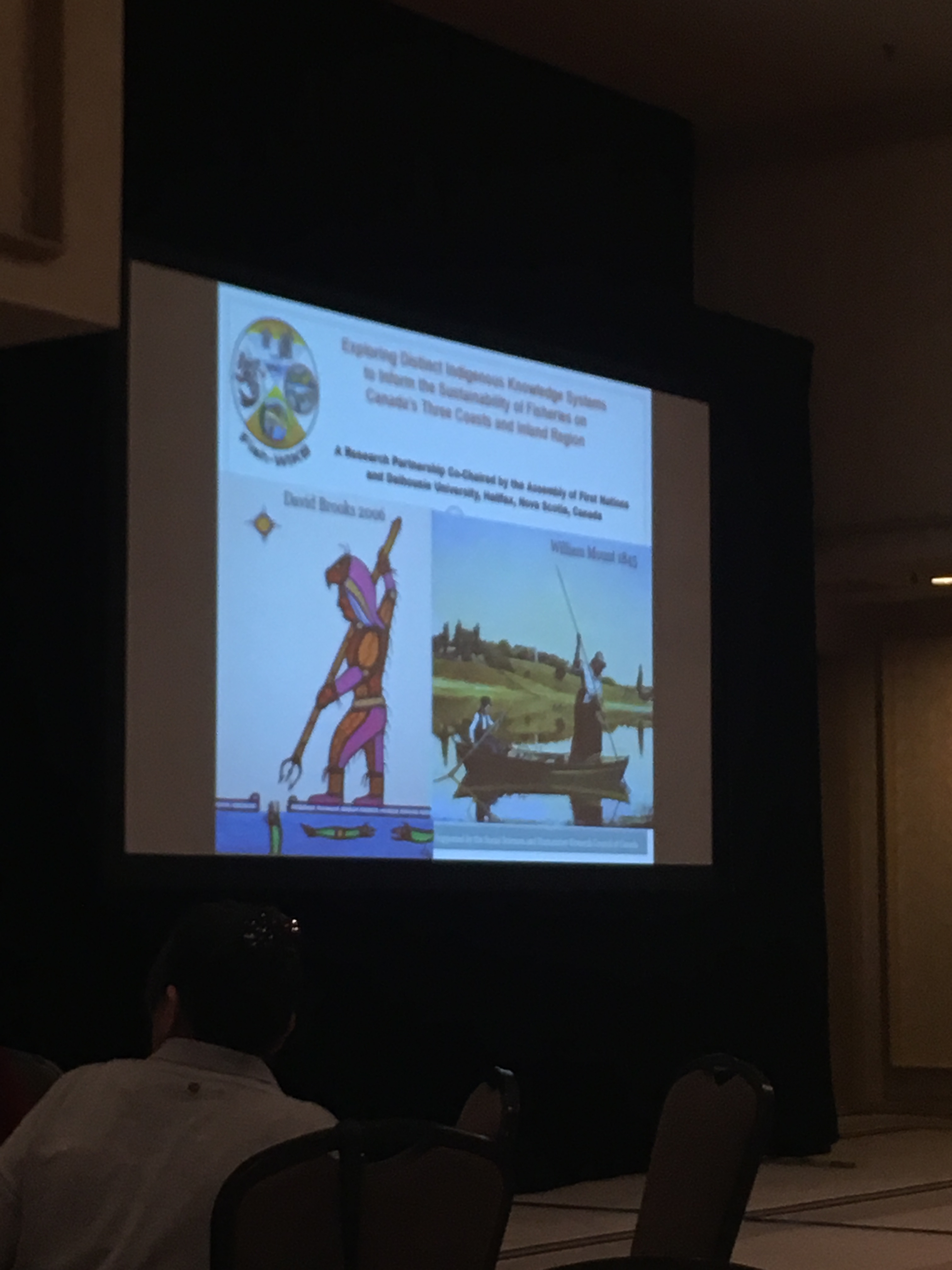 The presentations were well received and it was a great honour and pleasure to present Fish-WIKS work at  the Elders Gathering of Canada's First Nation communities. We deeply appreciate the opportunity to hear the concerns and wisdom of the Elders over the two days of the Gathering as they address issues of climate change and valuable contributions that traditional knowledge can play in informing policy level decisions in Canada.