Fish-WIKS News
»
Go to news main
PhD Student to Defend Thesis Sept 7!
Posted by
Jordan Gardiner
on September 7, 2017 in
Students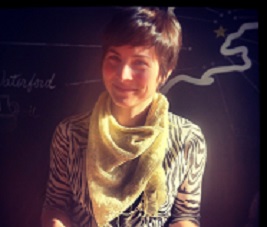 Nicole Latulippe, our PhD student working in Ontario at the University of Toronto will be defending her thesis entitled: "Belonging to Lake Nipissing: Knowledge, Governance, and Human-Fish Relations" on September 7, 2017. Congratulations Nicole and good luck on your future endeavours.
Abstract:
Fishing constitutes an essential relation through which Nipissing peoples belong to Lake Nipissing. Belonging in and through human-fish relations is an affective, embodied, and dynamic relation. It is a reciprocal relation that expresses an Anishinaabe cosmology and rich knowledge and governance traditions. The diverse ways that Nipissing peoples belong to the lake are not represented in provincial fisheries policy and dominant epistemic frameworks; on the contrary, current provisions for Aboriginal Traditional Knowledge, ecosystem-based management, and Aboriginal partnerships preserve what Douglas Harris calls the legal capture of fish. In this dissertation, I write beyond the question of how Indigenous Knowledge Systems can improve Canadian fisheries management to center the diverse ways that Nipissing peoples value fish, know the lake, and enact their laws. Theorizing with difference, with that which seems contradictory and fragmented, my research performs important bridging work. Drawing on Nipissing and Anishinaabe theories and embodiments of power, change and transformation, my work seeks to interpret the efforts by Nipissing First Nation members to maintain relations with a hotly contested resource in a deeply challenging historio-legal environment.