Naval Gazing: The Canadian Navy Contemplates its Future
Edited by Ann Griffiths and Eric Lerhe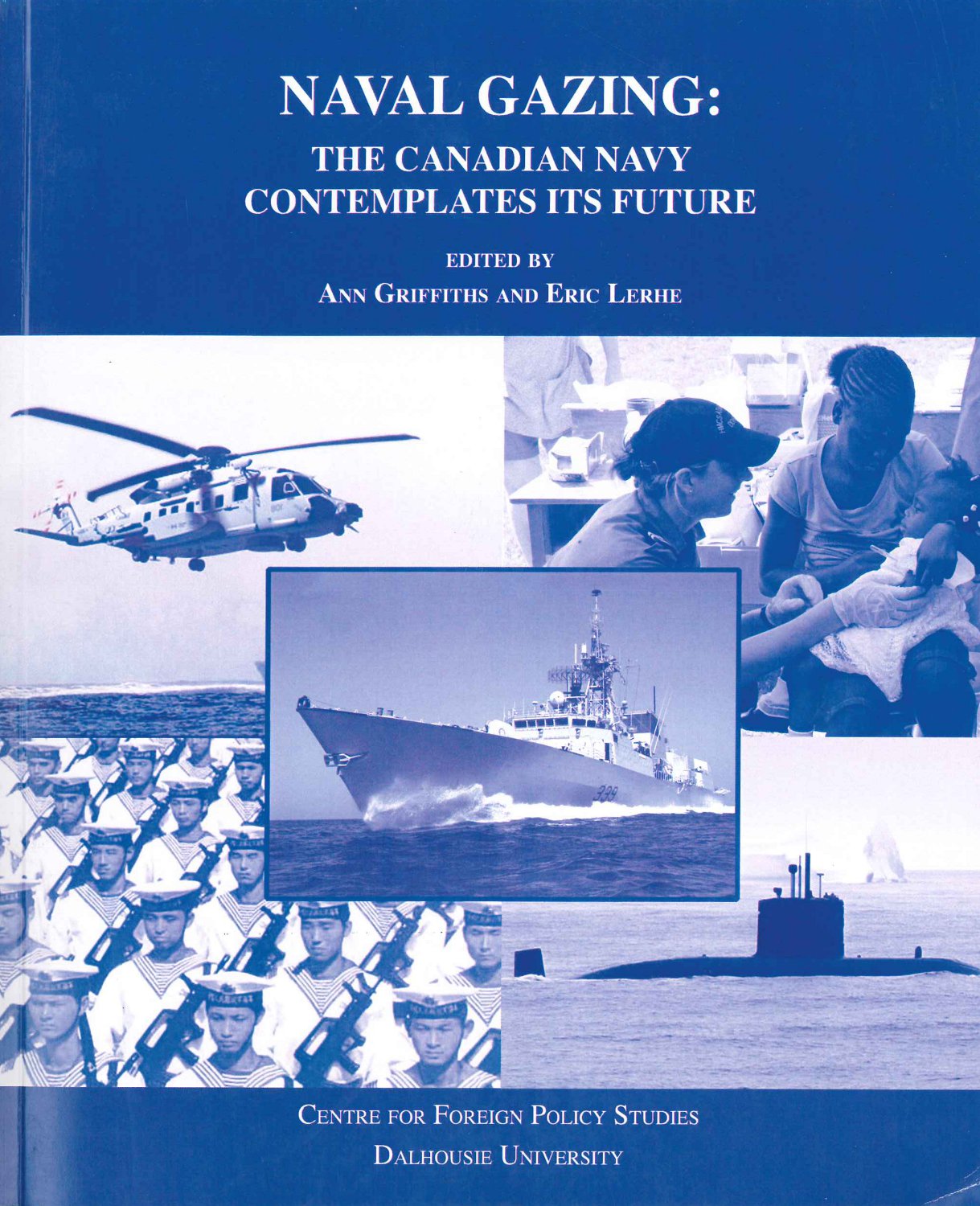 Table of contents
ISBN 978-1-896440-63-7
$20.00 CDN (plus S&H)
The origins of this book lie in the Canadian Navy's efforts over the last two years to prepare its vision for the next 50 years. The navy will release the final product of that effort as a new Leadmark over the next few months. As the navy prepared that document it assembled Canadian, British and American defence academics and consulted with them during three workshops. They were asked for their views on an issue of concern to the navy. The authors and their subjects are listed below.
The navy has released these papers to the Centre for Foreign Policy Studies. We at the Centre believe this collection is one of the most complete reviews of the maritime security challenges Canada faces. As well, it provides some key recommendations how the navy can meet them.
Please contact the centre to purchase a copy.