Untangling the Climate Change/Migration/Security Nexus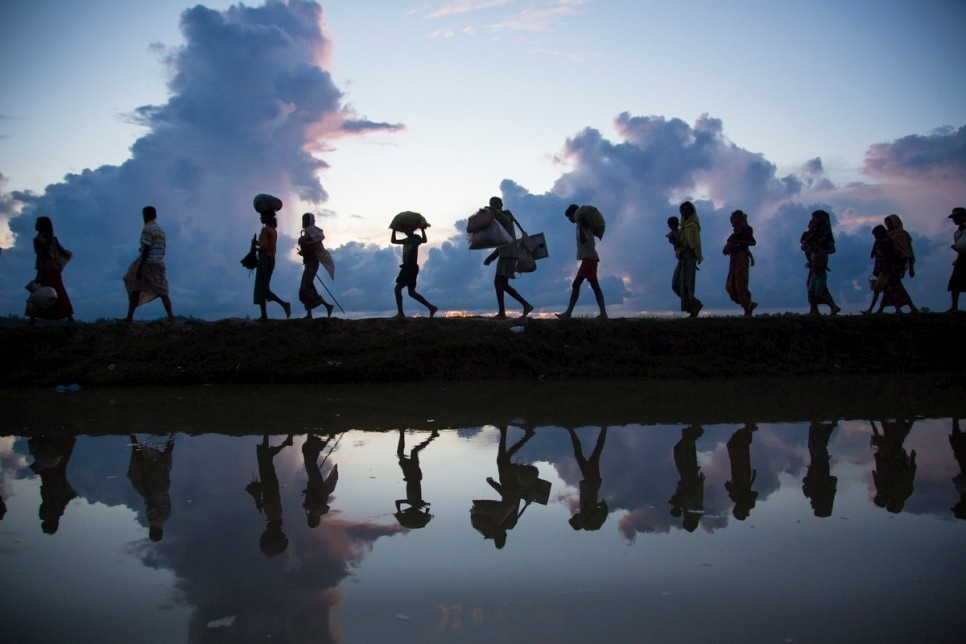 CSSD fellows Kiran Banerjee, Brian Bow, and Ruben Zaiotti co-organized a hybrid workshop, co-sponsored by CSSD and JMEUCE  hosted at Dalhousie on August 24 and 25, 2023. The workshop explored the various, complex connections between climate change, security, and migration, around the world, and with special attention to policy challenges for Canada. Participants included political scientists, geographers, and more, from Canada, the US, and Europe. Supported by a Targeted Engagement Grant from DND's MINDS program. Check back here for updates.
The workshop organizers gratefully acknowledge the hard work and resourcefulness of the graduate students who helped with the workshop and associated research briefs: Allison Chandler, Xinyu Gong, Caira Mohamed, Drew MacEachern, Joe Fitkowski, and Austin Lees.
Links:

Workshop program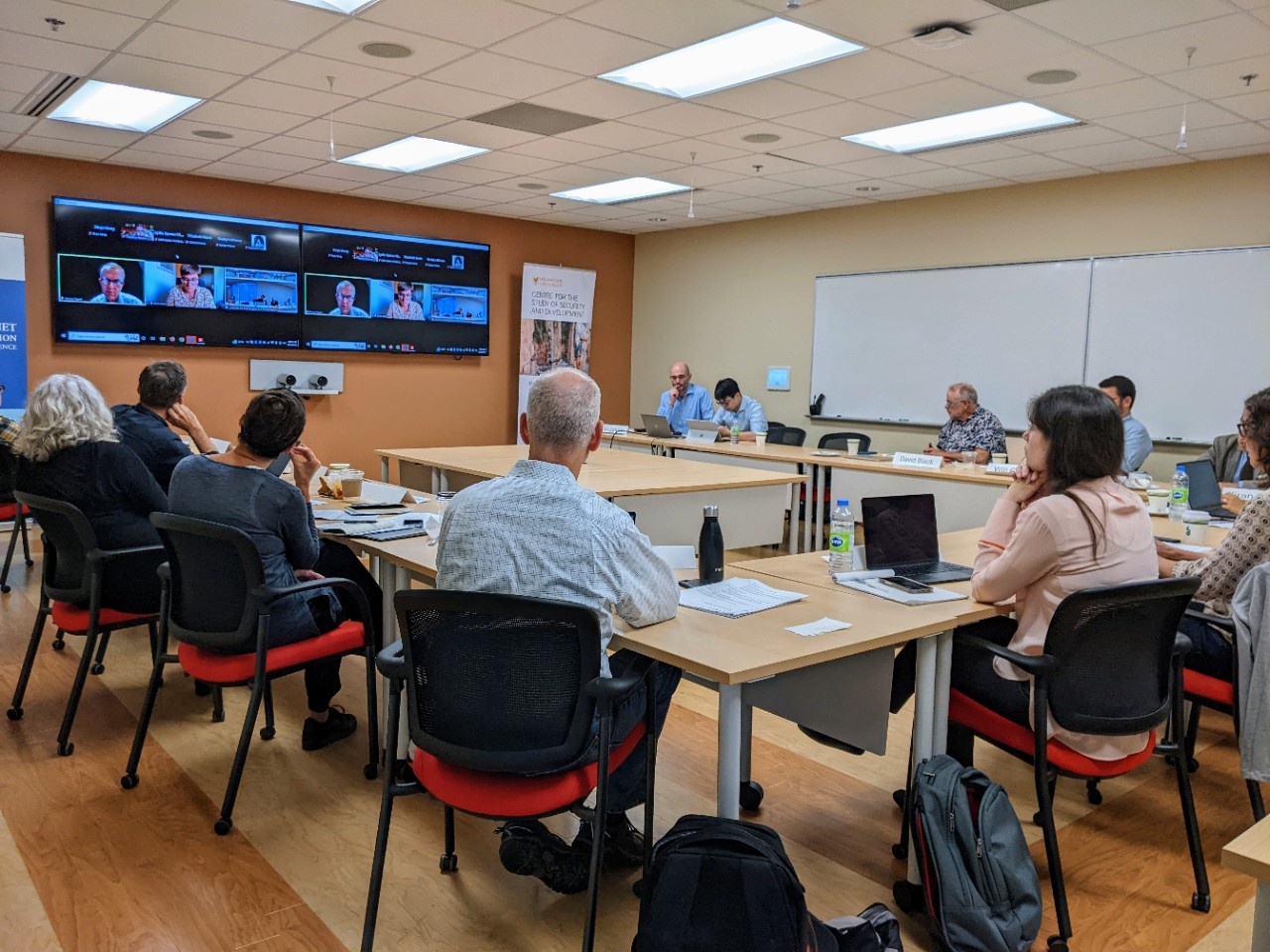 In-person participants listen to presentations by online participants Etienne Piguet and Sarah Nash. Photo by Allison Chandler.