"What's Next? Peer Advice on Non-Academic Pathways," November 22
A special event for Dalhousie grad students only. Recent PhDs and more advanced PhD candidates will offer their experience and advice in navigating the job market after graduation, with insights into building up credentials and experience, identifying opportunities, and succeeding in recruitment programs and job interviews.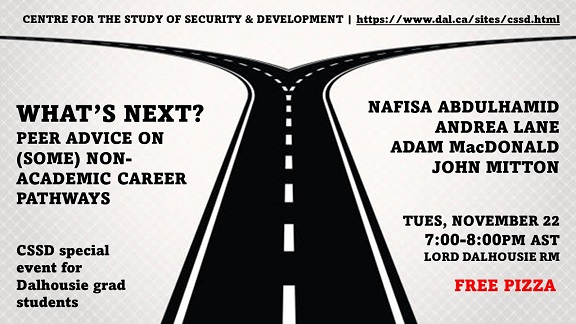 Time
Starts:
Ends:
Location
Lord Dalhousie Room, Henry Hicks Building
Cost
This is a private event for Dalhousie grad students.
Additional Information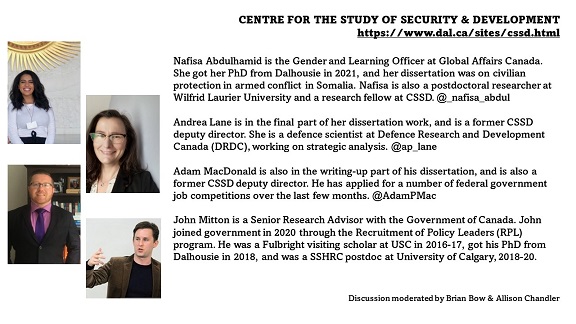 Contact
For more information, please contact Dr. Brian Bow at brian.bow@dal.ca

"What's Next? Peer Advice on Non-Academic Pathways," November 22