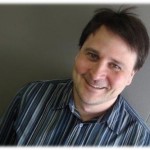 Ryan Deschamps (MLIS/MPA '05) has successfully defended his Doctor of Philosophy (Ph.D.) thesis at the Johnson Shoyama Graduate School of Public Policy (University of Saskatchewan), in the field of social media and policy agenda setting.
The thesis title is: "Policy Agenda Setting and Twitter: Three Cases from Canada." Former SIM Professor, Dr. Anatoliy Gruzd (now of Ryerson University) was the External Examiner. Ryan was the first graduate of the combined MLIS/MPA (Master of Library & Information Studies/Master of Public Administration) program.
Congrats Ryan, from everyone at SIM!