Israel Exchange Program
Want to experience a different type of course next summer?  This could be your 2023 summer course: 

The Israel Exchange Program presented by The Gerald Schwartz & Heather Reisman Foundation offers returning (not first year) Commerce and Management Students:
Approximately 2 weeks in Canada (Halifax and Toronto) and 2 weeks in Israel, with activities and tours presented in English
Meetings with Canadian and Israeli business leaders
Education on Israeli culture and business practices
Airfare, hotels, ground transportation, and entrance fees fully covered
An exciting chance to study abroad
Activities:
Stop at wineries in Ontario and Israel
Visit popular Canadian landmarks such as Niagara Falls
Float in the Dead Sea
Ride a camel
Visit the historical site where Jesus first gave the Lord's Prayer
Learn about Global Marketing – you will be enrolled in COMM 3405
See tentative schedule (subject to change) [PDF - 236 kB]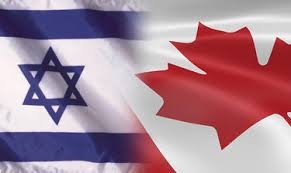 Applications for the August 2023 Israel Exchange are now OPEN. Please apply here before October 28, 2022! Be sure to select the field course (COMM 3405.03) Israel Exchange / Global Marketing within the application.
2023 Application Dates:
Israel Exchange Program (tentative): August 4-27, 2023

Application Deadline: Friday, October 28, 2022
Interviews between: November 2-4, 2022

Decision by: November 10, 2022
For more information, please contact the Israel Exchange Program Assistant at srfexchangeprogram@dal.ca
STUDENT TESTIMONIALS 
Ola Hasan, Student at Tel Aviv University
"Above all, I have gained a new perspective on my own culture by seeing it through the eyes of the Canadian students."
Samantha Loren, Student at Dalhousie University
"I have been fortunate to participate in similar programs across Canada and other parts of the world, but I can honestly say that this exchange was the most fulfilling, eye opening, and life changing one. Not only does it provide students opportunities to connect with influential business leaders from across the globe, or to see first hand the impacts of classroom learning on global economies, but it allows students to exchange ideas and opinions with colleagues a world away. I would encourage every university to explore the Israel Exchange Program, and furthermore, encourage every student to take full advantage of this amazing opportunity."
Carolyn Silver, Student at Dalhousie University
"Getting to know my Israeli friends and hear about their stories has given me a sense of pride in Israel and I share my experiences about the incredible beauty, business culture, and multiculturalism of Israel with my friends and co-workers. Israel is now a part of my heart and I will advocate for the small but mighty country when I am home in Canada."