Tammy
Scott
Adjunct Lecturer, Respiratory Therapy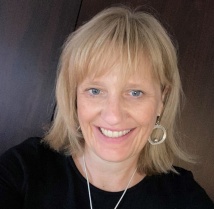 Education
BSc, Mount Saint Vincent University, 1989

Diploma, Respiratory Therapy, Victoria General Hospital School of Respiratory Therapy, 1991

Certificate, Cardio-Pulmonary Technology, Canadian Association of Cardio-Pulmonary Technologists, 1996
Biography
Tammy has been teaching at the School of Health Sciences since 1997 and her work experience involves critical care, patient care and the pulmonary lab. Tammy has also done some consulting work with the Confederacy of Mainland Mi'kmaq, which involved presenting to children in their communities on the hazards of smoking.
Memberships
Nova Scotia College of Respiratory Therapists
Canadian Association of Cardio-Pulmonary Technologists
Canadian Society of Respiratory Therapists
Teaching
RSPT 1000.03, Respiratory Therapy Instrumentation and Techniques
RSPT 2050.03, Health Practice for Respiratory Therapy
RSPT 2500.03, Clinical Practicum II
RSPT 3020.06, Cardiac and Pulmonary Diagnostics


Service & Activity
Tammy is an exam committee development member of the Canadian Board for Respiratory Care Inc., whose goal is to provide an examination for credentialing at the highest educational calibre.