Catherine

Gunn

,

BSc,RTR,MBA
Director, School of Health Sciences/Assistant Dean, Faculty of Health, Assistant Professor, Radiological Technology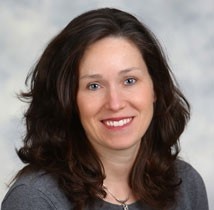 Email:
catherine.gunn@dal.ca
Phone:
(902) 473-5435
Mailing Address:
6th floor Bethune Building 1276 South Park St. Halifax, NS B3H 2Y9

Education
BSc (McGill University)
RTR (Michener Institute)
MBA (Saint Mary's University)
Selected publications
Johansen, S., Hauge, I., Hogg, P., England, A., Lança, L., Gunn, C., & Sanderud, A. (2018). Are Antimony-Bismuth Aprons as Efficient as Lead Rubber Aprons in Providing Shielding against Scattered Radiation? Journal of Medical Imaging and Radiation Sciences, 49(2), 201-206.
Gunn, C., O'Brien, K., Fosså, K., Tonkopi, E., Lanca, L., Martins, C., Muller, H., Friedrich-Nel, H., Abdolell, M. and Johansen, S., 2019. A multi institutional comparison of imaging dose and technique protocols for neonatal chest radiography. Radiography.
Gunn, C., Johansen, S. 2019. Neonatal Chest Radiography – Comparison of Exposure Protocols in Canada and Norway. Journal of Clinical Pediatrics and Neonatal Care.
Memberships
Teaching
HSCE 2020  Radiation Physics
PHYC 6424 Special Topics in Medical Physics