Dr.
Graham
Gagnon
Associate Vice-President Research; NSERC Industrial Research Chair in Water Quality and Treatment; Director, Centre for Water Resource Studies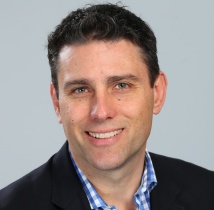 Email:
Graham.Gagnon@dal.ca
Phone:
902-494-3972
Fax:
902-494-3108
Mailing Address:
Department of Civil and Resource Engineering
Dalhousie University, Sexton Campus
1360 Barrington Street, Rm 215 Bldg D
Halifax, NS, Canada B3H 4R2


About Dr. Gagnon

Dr. Gagnon's teaching responsibilities have included courses related to water quality, water treatment and environmental systems analysis. Dr. Gagnon is the NSERC/Halifax Water Industrial Research Chair in Water Quality & Treatment and also serves as the Director for the Centre for Water Resources Studies at Dalhousie. Drinking water research is highly multidisciplinary in which problems can be addressed from the perspective of: technological development; analytical and measurement development; and policy development.
As a NSERC Industrial Research Chair, Dr. Gagnon has had the privilege of supervising an energetic research team. The team comprises research support staff, Undergraduate Research Assistants, Master's students, PhD students and Post-Doctoral Fellows (PDFs). As a result, Dr. Gagnon has trained more than 100-student trainees in his laboratory since he was hired in 1998. Research alumni from Dr. Gagnon's laboratory have active careers across the water industry and academia.
In 2013, Dr. Gagnon was awarded the Fuller Award from American Water Works Association through the Atlantic Canada section for his constructive leadership to the water industry. Dr. Gagnon is a member of Engineers NS, AWWA, ACS, CSCE, AEESP and IWA.
You can learn more about Dr. Gagnon and his research by visiting his profile on the Centre for Water Resources Studies website.